Record-breaking weightlifter Baron Dixon defies stereotypes as a vegan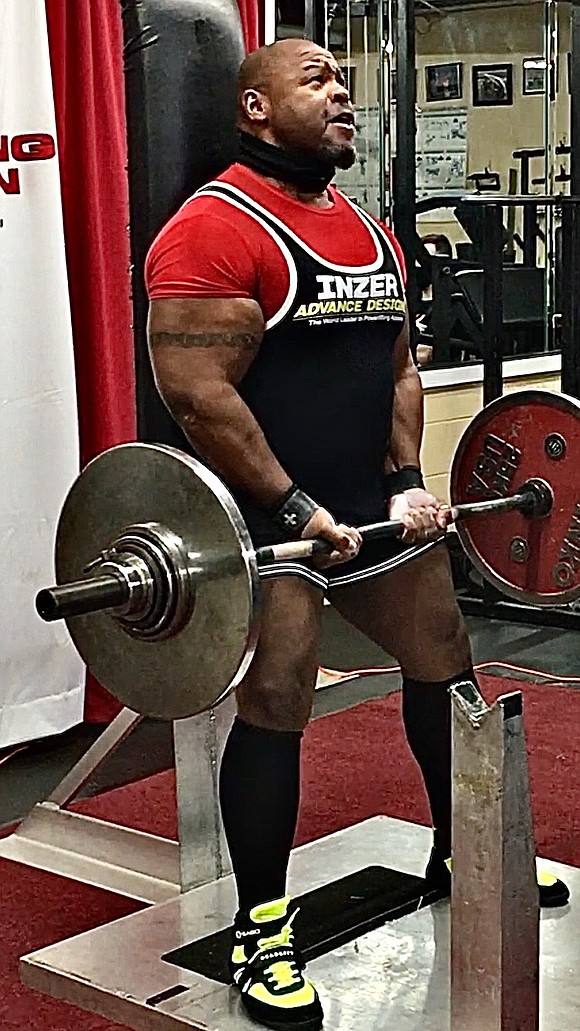 Baron Dixon fits the image of a weight-lifting champion with arms like tree trunks, legs thick as courthouse pillars and boulder shoulders.
In fact, he appears so muscularly fortified that one may suspect he'd win a tug-o-war against an Army tank or even two.
That said, upon closer scrutiny there's something else about Dixon that is unexpected.
The 54-year-old Chesterfield resident is a confirmed vegan — meaning he consumes no meat, eggs, dairy or products coming from animals.
"I became a vegan for a healthier lifestyle, but I'm also socially conscious about what is going on in regard to the plight of the animals," Dixon said.
"I'm three years into it and I don't see myself going back."
The question he hears most regarding his vegan diet concerns a perceived lack of protein.
"There's a misconception about being a vegan," Dixon explained. "But where does protein come from? It comes from plants. Animal protein is recycled protein."
Nicknamed "Power," Dixon gets his protein fix from about six plant-based protein shakes per day — each with about 20 grams of protein — along with lots and lots of pinto and black beans.
The meals he looks forward to the most center around the Impossible Burger, with about 19 grams of protein.
He orders much of his food from Vega and drinks a gallon of water daily. His task is made a bit more challenging because his wife, Rhonda, is not a vegan.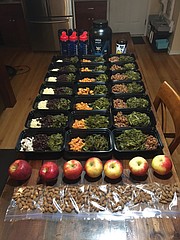 "I try to get roughly 225 to 230 grams of protein per day," he said.
Dixon carries about 285 pounds on his 5-foot-10 frame, with biceps measuring nearly 24 inches.
He wears a 54 to 56 size coat — tailor made at Franco's — for his job as a marketing manager for Walmart. The executive helps coordinate activities for nine area Walmart outlets.
Competing in the Raw, Drug-Free Powerlifting Federation, Dixon holds world records for strict curl (170 pounds) and deadlift (635 pounds) in his weight and age classes.
He also holds numerous state records, with personal competition bests of 525 pounds bench press, 650 pounds deadlift and 700 pounds squat.
With that, he stressed he is a "lifetime drug-free lifter."
Dixon played football and wrestled at I.C. Norcom High School in Portsmouth, weighing only about 180 pounds as a senior.
While serving in the Army at Fort Polk, La., he found his niche and fell in love with the weight room.
"I was SD — special duty — but my commander saw me lifting and asked me to represent the battalion," Dixon recalled.
"So instead of doing what most of the other guys did, my job was to lift weights and compete. The rest is history."
Dixon, who does most of his training at American Family Fitness Swift Creek in Chesterfield, said his goals now are "to keep setting records."
In February, he will move into the 55- 59 age class.
But while many lifters might head to the chop house following a draining competition, Dixon is more likely to refuel with a plate of pinto beans, a shake and, don't forget, the Impossible Burger.
"People think a vegan is frail and weak," he said. "I like to prove them wrong."