Black History Month events calendar 2021
Compiled by Ronald E. Carrington | 1/28/2021, 6 p.m.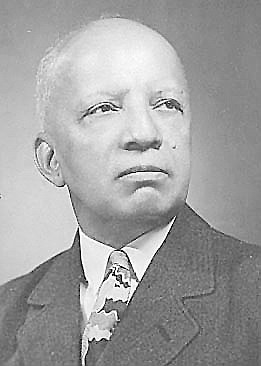 A variety of events are planned in and around Richmond for Black History Month.
The annual observance originated as "Negro History Week" in 1926 with Dr. Carter G. Woodson, a Virginia native, and the Association for the Study of African-American Life and History, which Dr. Woodson helped to found.
It has since expanded to a monthlong observation honoring the contributions and accomplishments of Black Americans.
Some of the month's local events include:
Monday, Feb. 1 through June, Black History Museum and Cultural Center of Virginia, 122 W. Leigh St. "VIRGINIA JAZZ: The Early Years," a comprehensive exhibition highlighting seven decades of Virginia artists and their contributions to the development of jazz as an art form from the early 1900s through the 1960s. Visitors also share their family stories and inspire a new generation to keep jazz alive.
Details: www.blackhistorymuseum.org or (804) 780-9093.
Thursday, Feb. 4, 6 to 7 p.m., African-American Read-In. Literature and fine arts come together with notable figures from Greater Richmond giving prose and poetry readings in pairings with works by African-American artists. Virginia Museum of Fine Arts. Free, virtual program. Zoom registration required. First of four Read-In days.
Details: vmfa.museum or (804) 340-1400.
Thursday, Feb. 4, 7 p.m., Virginia Waterways and the Stories of Freedom Seekers in the Underground Railroad. Dr. Cassandra Newby-Alexander, author and dean of the College of Liberal Arts and history professor at Norfolk State University, will speak during virtual program about a secret network that served as a road to freedom for many enslaved Virginians. Mariners' Museum and Park, 100 Museum Drive, Newport News.
Details: (757) 596-2222 or www.marinersmuseum.org.
Friday, Feb. 5, 7 to 9 p.m., 4th Annual Black Lives Matter RVA 2021 Art Show Gallery Opening hosted by Daphne Reid, who will introduce the artists and their work.The virtual show includes 132 pieces from 83 artists. The opening will be a Zoom event.
Details and RSVP: https://blmrva2021.eventbrite.com.
Friday, Feb. 5, 7 p.m., Internationally acclaimed, Grammy-nominated artist Clifton Davis discusses his career with VMFA's Performing Arts Coordinator Robert Phanord and performs some of his favorite compositions, including "Never Can Say Goodbye" and "Looking Through the Window"— made famous by the Jackson Five. Free, YouTube event. Virginia Museum of Fine Arts.
Details: vmfa.museum.
Saturday, Feb. 6, 11 a.m., "My Story of a Sharecropper's Life." Matoaca author James McKnight shares his book that recounts the life and experiences of his grandfather, William Holliday, a sharecropper in South Carolina who lived to age 112. Sponsored by Chesterfield Historical Society of Virginia and Chesterfield Department of Parks and Recreation. Free. Limited seating, with COVID-19 protocols in place. Chesterfield County Museum, 6813 Mimms Loop on the Historic Courthouse Green along Route 10/ Ironbridge Road in Chesterfield. Free. Details and to reserve a seat: Bryan Truzzie at museum, (804)751-4946.
Tuesday, Feb. 9, 5 to 7 p.m., "Black History Month & Day of Remembrance: Commemorating Japanese American Internment." Faculty members from Virginia Tech's College of Liberal Arts and Human Sciences will lead a discussion on the internment of Japanese Americans during World War II. Virtual program will begin with a film, "Mountains That Take Wing," featuring scholar, professor and writer Angela Davis and 89-year-old grassroots organizer and Nobel Peace Prize nominee Yuri Kochiyama. Free. Hosted by Virginia Tech College of Liberal Arts and Human Sciences.
Registration: www.virginiatech.zoom.us/webinar/register/WN_0NEiIwyWQOSTwc9-VsYcaA.
◆
Virginia State University and Chesterfield County present the 32nd Annual Black History Month Celebration, a variety of free, virtual programs. Register for any of the events below by going to www.chesterfield.gov/4256/Celebration-Events
Saturday, Feb. 6, 3 to 5 p.m., Virtual party with a purpose kicking off with Comedian Antoine Scott and dancing to your favorite music with DJ Foot.
Monday, Feb. 8, 7 to 8 p.m., Dr. Zoe Spencer, VSU sociology professor, shares the history of racial injustice as it relates to African-American women in a spoken word performance, "Say Her Name." Program available for 30 days after premiere.
Tuesday, Feb. 9, 7 to 8 p.m., Black Families and the Great Migration. Learn how the Great Migration changed the course of life for Black families in America. Video available for 30 days after premiere.
Thursday, Feb. 11, 7 to 8 p.m., Dr. Cheryl Mango, VSU assistant professor of history, will discuss the history of Historically Black Colleges and Universities. Video is available for 30 days after premiere.
◆
Louisa County Historical Society hosts a series of virtual programs.
Saturday, Feb. 6, 10 to 11 a.m., Africulture: The Story, Plight and Progress of a Black Century Farm in Piedmont Virginia presented by Michael Carter Jr. Mr. Carter is an 11th generation farmer and the fifth generation to work Carter Farms, his family's century farm in Orange County. The farm teaches about the contributions of Africans and African-Americans to agriculture worldwide. Free. Co-Hosted by Louisa County Historical Society and Orange County Historical Society. Registration required at https://my.demio.com/ref/LO4gvfX2RfxIvUip.
Saturday, Feb.13, 10 to 11:30 a.m., University of Virginia's Descendant Outreach Program: Louisa County Connections presented by Dr. Shelley Murphy. Program discusses some of the Louisa County enslaved laborers who were rented out to help build U.Va. Free. Registration required at https://us02web.zoom.us/meeting/register/tZApdOqsrD8qH9ylNboxZrh4xwWIv3Ng_Zk8.