Former Virginia Squires and NBA player George Carter succumbs at 76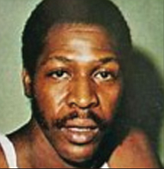 George Carter, a former ABA All-Star with the Virginia Squires, died Nov. 18, 2020.
Mr. Carter was 76 and living in Las Vegas.
Mr. Carter was diagnosed with throat cancer and had fallen out of touch with friends and family. His death was not widely reported at the time.
The 6-foot-4 forward earned All-Star honors with the Virginia Squires in 1971, playing with the likes of Charlie Scott, Larry Brown and Doug Moe. The 1971 team went 55-29 and won the ABA Eastern Division.
Mr. Carter later played the 1973-74 season with the Squires, along with such standouts as George Gervin and Larry Miller.
Following a stellar college career at St. Bonaventure,
Mr. Carter played in the NBA with the Detroit Pistons and in the ABA with Virginia, Carolina, Pittsburgh, the New York Nets, the Utah Stars, the Pittsburgh Condors and the Memphis Sound.
The native of Buffalo, N.Y., averaged 18.1 points and 6.8 rebounds for his NBA/ABA combined career over 479 games.