VSU eliminates debt for 1,200 students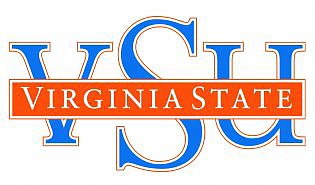 At least 1,200 students attending Virginia State University no longer have to worry about the money they owe the school.
VSU, located near Petersburg, joined the list of universities that have used federal CARES Act money from 2020 to pay off past-due accounts for tuition, fees and room and board that students racked up since the start of the coronavirus pandemic.
The university announced July 16 that the federal dollars would pay off about $1.3 million in past due expenses that the estimated 1,200 students have accumulated since March 13, 2020, when the pandemic emergency was declared in the state.
Virginia Union University in Richmond and Norfolk State University announced in June debt relief for its students in seeking to make the best use of the influx of federal dollars. More than 3,300 students at the two schools are expected to benefit.
VSU Provost Donald Palm described the debt relief "as critical to helping students continue to pursue their academic dreams."
Like most schools, VSU does not allow students that still owe money to graduate.
Those aided at VSU represent about 25 percent of the student body, typical of many of the schools. The balances were cleared after other federal, state and private support was applied to each student's debt, VSU noted.
The debt relief is limited to enrollment costs associated with taking classes in the spring, summer, fall and winter of 2020 and in the winter and spring of 2021, VSU stated.
As at most schools that chose to use the federal money to tackle student debt, VSU's debt relief program will not affect balances on student loans owed to lenders. Students who had outstanding balances that were accumulated before the pandemic also will still owe that money, VSU stated.
The federal rules accompanying the funding each school received barred the payoff of debts accumulated prior to the pandemic's start.
The federal funds came through the Higher Education Emergency Relief Fund that was part of the $2.2 trillion pandemic relief package known as the CARES Act that Congress passed and then-President Trump signed into law.
The universities are reporting this was one-time money, and that they are not expecting additional funds from other relief packages that were passed later, including the American Rescue Plan.
Meanwhile, Virginia Union University reported using nearly $5 million in CARES Act money to pay off accumulated debts for 1,172 students. VUU also stated that about $2 million was distributed in relief payments to 2,103 students, or virtually every student enrolled. On average, the relief amounted to $962 per student.
Norfolk State reported that it used $2.5 million in CARES Act money to clear the debts of 1,200 students.
Hampton University, meanwhile, reported in late May that it would distribute $500 in relief funds to 3,315 of its students, with 1,093 of those students who also were eligible for federal Pell grants receiving an additional $405 each.
During commencement, Hampton officials also announced CARES Act funds would be used to provide $500 to help reduce balances of loans students have taken out. Those without any borrowings were to receive a refund of the $150 graduation fee, the university announced.
The school, though, has not announced any plan to pay off debts students accumulated during the pandemic.