The 'Groundhog Day' effect, by Dr. E. Faye Williams
5/27/2021, 6 p.m.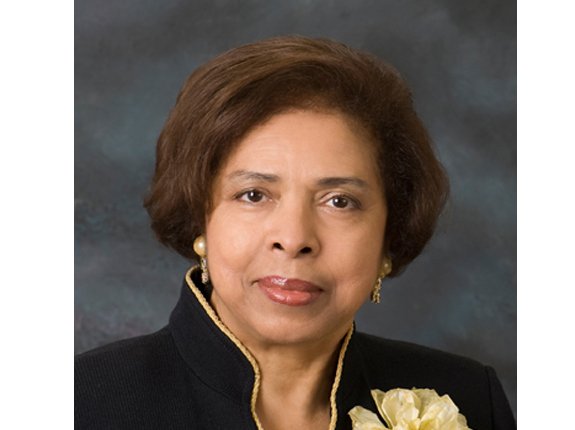 I have always been amazed by the immediate, long-lasting impact of the media on cultural/ current events.
This is the case with the 1993 movie, "Groundhog Day." Since its release, people have discussed the problem of being trapped in a metaphorical loop of activities from which they cannot escape. Even those who didn't see the film are familiar with this theme.
Viewing the news, I was introduced to the case of Ronald Greene that occurred in May 2019 in my home state of Louisiana. Mr. Greene, 49, was a Black man who was brought into the Glenwood Regional Medical Center emergency room by members of the Louisiana State Police. He was reported as the DOA victim of a single-car collision between his automobile and a tree. Injuries from his "accident" were fatal. The attending ER physician found this suspicious because, in addition to being bruised and broken, two prongs of a police Taser were found on his body.
For two years, Louisiana State Police withheld the bodycam videos of the event from public view. The Associated Press was able to obtain these videos, which disclosed another vicious attack on a Black man by police. The minimal damage to Mr. Greene's vehicle belied the excuse of fatal injuries suffered in a crash.
Axios reported that the following statements can be heard:
Mr. Greene: (After being tasered in his vehicle) "I'm your brother! I'm scared! I'm scared!"
Trooper: "Look, you're going to get it again if you don't put your f------ hands behind your back!"
Trooper: (referring to Mr. Greene) "Stupid motherf---er."
Trooper (Chris Hollingsworth): (Heard saying that he) "beat the ever-living f--- out of him. Choked him and everything else trying to get him under control. He was spitting blood everywhere, and all of a sudden he just went limp."
The arrest of Mr. Greene is now the subject of a federal civil rights investigation. The refusal of the Louisiana State Police to release bodycam footage for two years and inconsistencies in police reporting of events suggest cover-up.
According to AP, bodycam footage from in-custody deaths is typically released immediately. Troopers on the scene of the arrest first claimed that Mr. Greene died on impact after crashing his vehicle into a tree during a chase. Louisiana State Police later released a statement saying Mr. Greene struggled with troopers and died on the way to the hospital. Footage shows Mr. Greene raising his hands and surrendering to officers after crashing his SUV and apologizing for leading them on the chase.
After a two-year cover-up, there has been no justice for Mr. Greene's family. According to the AP, Trooper Hollingsworth died in a single-vehicle crash hours after learning he would be fired over the Greene case. Two other troopers remain, one awaiting administrative action.
In an overview, we should be reminded that the Louisiana State Police motto is "Courtesy, Loyalty, Service," with a com- mitment to ensure the safety and security of the people in the state through enforcement, education and providing other essential public safety services.
Although Mr. Greene's event preceded the death of George Floyd in Minneapolis in May 2020, like Bill Murray in the film, I and we, in this nation, continue to wake up to a series of events that result in the deaths of Black men and women. Administrators who are otherwise expected to render impartial judgments regarding the propriety of conduct or the fitness of officers to objectively enforce the laws seem, in many cases, to be turning the blind eye.
As their psychopathic subordinates showed in the recent case of Andrew Brown Jr. in Elizabeth City, N.C., when dealing with persons of color they likewise consider complexion as a weapon and no measure is too extreme in physically controlling these animals of color.
After all, who but a psychopath would treat another human being with the brutality we have recently witnessed?
The writer is national president of the National Congress of Black Women.