Pharrell Williams says 'toxic energy' tanked 2nd 'Something in the Water' in Va. Beach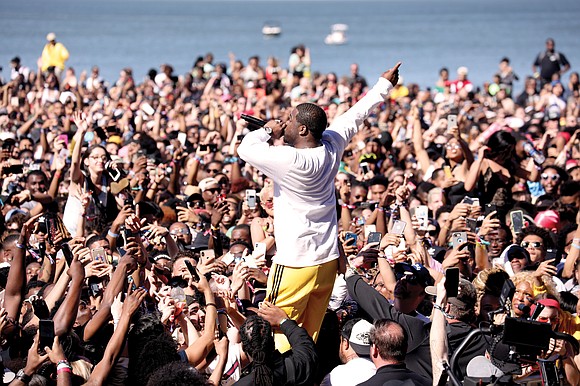 Hometown or no hometown, music superstar Pharrell Williams is pulling his hugely successful "Something in the Water" music festival out of Virginia Beach.
In a letter Tuesday to Virginia Beach City Manager Patrick Duhaney, Mr. Williams said the city is run by a "toxic energy" and hasn't valued his proposed solutions.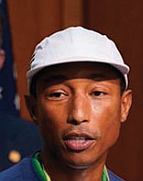 He wrote that the festival, which drew thousands of people to the oceanfront city in 2019, was successful in easing racial tensions, unifying the region and bringing about economic development opportunities. But he said that energy has not been reciprocated. "I wish the same energy I've felt from Virginia Beach leadership upon losing the festival would have been similarly channeled following the loss of my relative's life," the 48-year-old Mr. Williams wrote.
Mr. Williams' cousin, 25-year-old Donovon Lynch, was shot and killed by a Virginia Beach police officer on March 26 at the oceanfront. Police said at the time that Mr. Lynch brandished a weapon before he was shot. Mr. Lynch's family disputes that and has said that he was legally allowed to carry a gun.
The fatal shooting raised questions and concerns among the public, particularly because the officer did not have his body camera turned on at the time.
After his cousin's death, Mr. Williams called on Virginia Beach officials to "talk about your issues, talk about your struggles, so we can get past them."
He also proposed that the city hold a public forum to discuss "who we were, who we are and who we'd like to be."
But no forum ever took place.
Mr. Williams wrote to the city manager: "I love my city, but for far too long it has been run by — and with toxic energy. The toxic energy that changed the narrative several times around the homicide of my cousin, Donovon Lynch, a citizen of Virginia, is the same toxic energy that changed the narrative around the mass murder and senseless loss of life at Building Number 2."
His letter was in response to correspondence from Mr. Duhaney, who said in his Sept. 26 letter that he felt "immense disappointment" after learning that Something in the Water may not be held in 2022.
He asked Mr. Williams for an opportunity to meet with him and the festival's leadership team before any final decision is made to see if they could "explore a path forward."
Mr. Duhaney wrote that the 2019 festival was a "record-breaking economic success" for Virginia Beach, with "an immediate total economic impact of over $24 million on both Virginia Beach and the surrounding region." He said media coverage of the event had an additional estimated value of approximately $41 million.
"As impressive as those figures are, they are just that — numbers. We have not lost sight of the intangible, unquantifiable impact the festival has had on the social fabric of our community," Mr. Duhaney wrote.
The festival was canceled in 2020 and 2021 because of the COVID-19 pandemic.
Mayor Bobby Dyer told The Virginian-Pilot newspaper Tuesday night that he wants the festival to return to Virginia Beach.
"We're hoping we can have a face-to-face meeting with Pharrell and go over his concerns and see what we can do to get things back on track," the mayor told the newspaper. "By meeting in person and communicating, I am confident we can move in a better direction. That would be best to build those positive bridges."