VSU falls to Lenoir-Rhyne; now headed to Ohio for Saturday matchup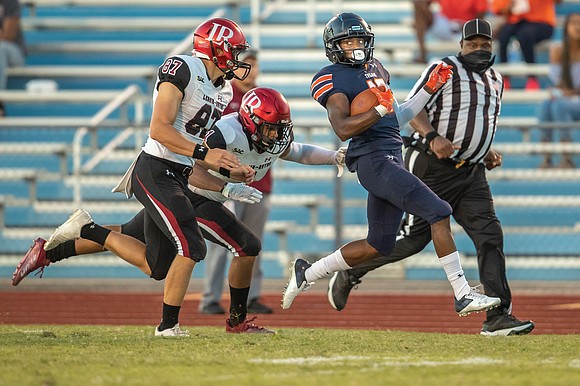 In search of an offensive spark, Virginia State University is headed to Columbus, Ohio, with a 0-1 record and many questions to be answered.
The Trojans opened their fifth season under Coach Reggie Barlow Saturday, Sept. 4, with a 48-7 loss to visiting NCAA Division II powerhouse Lenoir-Rhyne University of North Carolina.
Before 1,174 disappointed fans at Rogers Stadium, VSU was outgained, 546 yards to 148, and had just 10 first downs to the Bears' 27.
Now the Trojans will trek some 500 miles to Columbus to face Ohio Dominican University on Saturday, Sept. 11. The Panthers of the Great Midwest Conference are coming off a 35-30 loss to Shepherd University of West Virginia.
For the first time in four seasons, VSU is without standout quarterback Cordelral Cook, who came to VSU in 2016 with Coach Barlow from Alabama State University.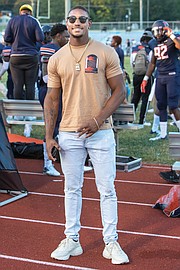 Jordan Davis and Marquez Phillips struggled against Lenoir-Rhyne. The pair went 14 for 34 in the air for just 90 yards.
VSU's highlight was a 47-yard touchdown dash by Floridian Kimo Clarke in the second period.
Will Adams, from Hermitage High School in Henrico County, led the VSU defense with 12 total tackles.
VSU has known better times. Coach Barlow, now 31-11 on the Trojans'sidelines, began his VSU tenure in 2016 with a 34-9 victory in Hickory, N.C., over the same Lenoir-Rhyne it faced to open this season.
VSU travels to Fayetteville State University on Saturday, Sept. 25, before returning to Ettrick on Saturday, Oct. 2, to face St. Augustine's University.