Sanders makes coach's job easy
9/16/2021, 6 p.m.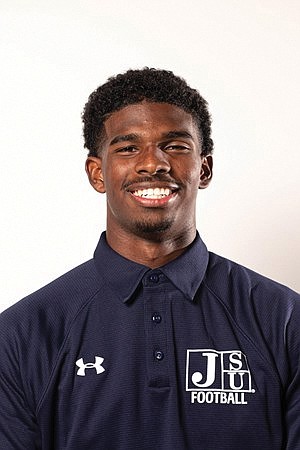 Shedeur Sanders is making his father, Coach Deion Sanders, look good.
From Canton, Texas, Shedeur Sanders is Jackson State University's freshman quarterback and Deion Sanders, an NFL Hall of Famer, is the SWAC school's second-season coach after a mini season last spring.
The 6-foot-2 Shedeur completed 30 of 40 passes for 362 yards and three touchdowns in Jackson State's 38-16 win last Saturday over Tennessee State University.
On the season, Sanders is 48 for 64 in the air for 583 yards for the 2-0 squad. Jackson State defeated Florida A&M University 7-6 in the opener.
Next up is a trip to play the University of Louisiana-Monroe at 7 p.m. Saturday, Sept. 18. The game will be broadcast on ESPN3.