Melvin Van Peebles, 'godfather' of modern Black cinema, dies at 89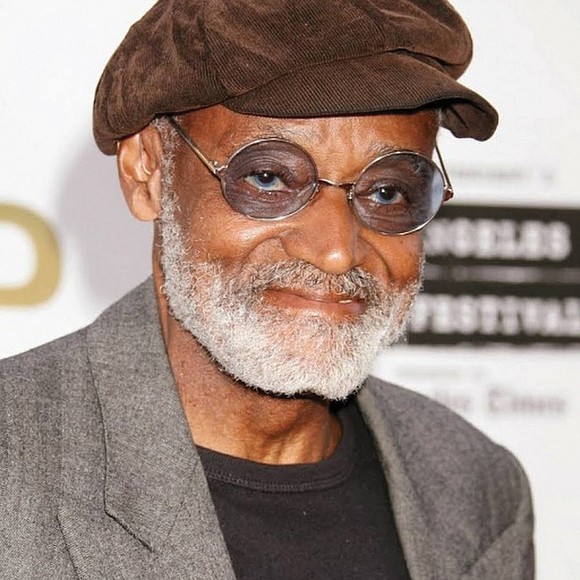 NEW YORK - Melvin Van Peebles, the groundbreaking filmmaker, playwright and musician whose work ushered in the "blaxploitation" wave of the 1970s and influenced filmmakers long after, has died. He was 89.
In a statement, his family said that Mr. Van Peebles, father of actor-director Mario Van Peebles, died Tuesday, Sept. 21, 2021, at his home in Manhattan.
"Dad knew that Black images matter. If a picture is worth a thousand words, what was a movie worth?" Mario Van Peebles said in a statement last week. "We want to be the success we see, thus we need to see ourselves being free. True liberation did not mean imitating the colonizer's mentality. It meant appreciating the power, beauty and interconnectivity of all people."
Sometimes called the "godfather of modern Black cinema," the multitalented Mr. Van Peebles wrote numerous books and plays, and recorded several albums—playing multiple instruments and delivering rap-style lyrics. He later became a successful options trader on the stock market.
But he may be best known for "Sweet Sweetback's Baadasssss Song," one of the most influential movies of its time. The low-budget, art-house film, which he wrote, produced, directed, starred in and scored, was the frenzied, hyper-sexual and violent tale of a Black street hustler on the run from police after killing white police officers who were beating a Black revolutionary.
With its hard-living, tough-talking depiction of life in the ghetto, underscored by a message of empowerment as told from a Black perspective, it set the tone for a genre that turned out dozens of films over the next few years and prompted a debate over whether Black people were being recognized or exploited.
"All the films about Black people up to now have been told through the eyes of the Anglo-Saxon majority in their rhythms and speech and pace," Mr. Van Peebles told Newsweek in 1971, the year of the film's release.
"I could have called it 'The Ballad of the Indomitable Sweetback.' But I wanted the core audience, the target audience, to know it's for them," he told The Associated Press in 2003. "So I said 'Baad Asssss,' like you really say it."
Made for around $500,000, including $50,000 provided by Bill Cosby, the film grossed $14 million at the box office despite an X rating, limited distribution and mixed critical reviews. The New York Times, for example, accused Mr. Van Peebles of merchandizing injustice and called the film "an outrage."
Mr. Van Peebles, who complained fiercely to the Motion Picture Association over the X rating, gave the film the tagline: "Rated X by an all-white jury."
Born Melvin Peebles in Chicago on Aug. 21, 1932, he would later add "Van" to his name. He graduated from Ohio Wesleyan University in 1953 and joined theAir Force, serving as a navigator for three years.
After military service, he moved to Mexico and worked as a portrait painter, followed by a move to San Francisco, where he started writing short stories and making short films.
Mr. Van Peebles soon went to Hollywood, but he was only offered a job as a studio elevator operator. Disappointed, he moved to Holland to take graduate courses in astronomy while also studying at the Dutch National Theatre.
Eventually, he gave up his studies and moved to Paris, where he learned he could join the French directors' guild if he adapted his own work written in French. He quickly taught himself the language and wrote several novels.