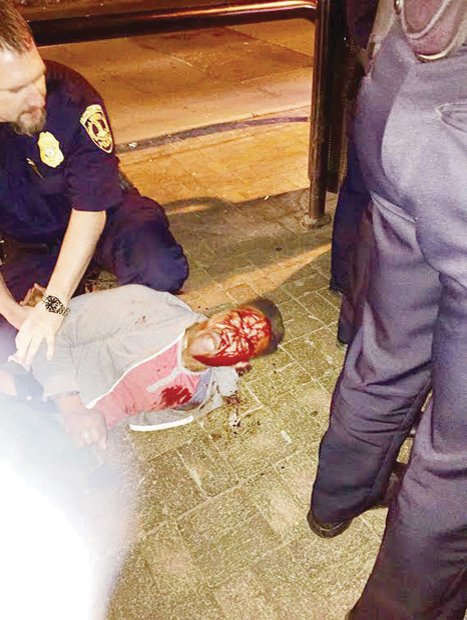 This photo taken by bystander Bryan Beaubrun shows the bloodied Martese Johnson as an officer holds down the University of Virginia honors student during his arrest March 18 outside a Charlottesville pub.
Stories this photo appears in:

How much is Martese Johnson's pain, suffering and bleeding worth? Mr. Johnson, now a fourth-year honors student at the University of Virginia, was slammed onto the pavement outside a Charlottesville pub last March by three agents from the Virginia Department of Alcoholic Beverage Control who suspected him of trying to use a fake ID to enter.