$3M civil suit filed against ABC agents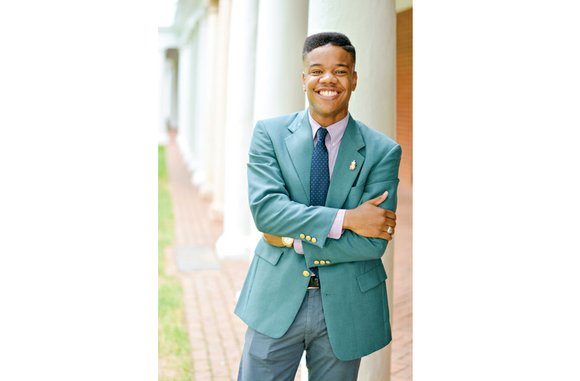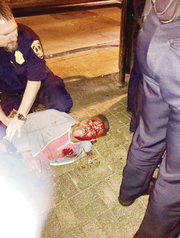 How much is Martese Johnson's pain, suffering and bleeding worth?
Mr. Johnson, now a fourth-year honors student at the University of Virginia, was slammed onto the pavement outside a Charlottesville pub last March by three agents from the Virginia Department of Alcoholic Beverage Control who suspected him of trying to use a fake ID to enter.
Gruesome images and video of Mr. Johnson, with blood streaming from a gash on his forehead down his face and shirt after the takedown, went viral on the Internet and provoked national outrage over police treatment of African-Americans.
Mr. Johnson, backed by a team of lawyers, filed a $3 million civil lawsuit in U.S. District Court in Charlottesville on Tuesday against the ABC agency, its director, Shawn Walker, and the three white agents for "unlawful detention, arrest and excessive use of force" during the incident.
The 22-page suit alleges the agents "brutally assaulted, seized, arrested and jailed Martese without probable cause and in violation of the United States Constitution, federal statutes and the laws of Virginia, believing (falsely and without sufficient information) that Martese had presented a fake identification card to a restaurant and bar on University Avenue in the city of Charlottesville."
The suit adds that "ABC agents have a history of aggressive, excessive, and unjustified behavior" due to a "systemic failure to train and supervise agents."
Mr. Johnson, who was 20 at the time, was handcuffed, his feet shackled, placed under arrest and spent several hours in jail before he was released.
He was charged with public intoxication and obstruction of justice. The charges were dropped in June.
Shortly after the incident, Gov. Terry McAuliffe issued an executive order calling for "more extensive training and oversight" of ABC agents.
The agents returned to active duty in August after an ABC review determined they did not violate agency policy.
Mr. Johnson did not respond to Free Press queries about the civil suit.
One of his attorneys, Daniel Watkins of Richmond's Williams Mullen law firm, also declined to speak with the Free Press.
Kathleen Shaw, a spokesperson for the ABC, said the agency does not comment on pending litigation.