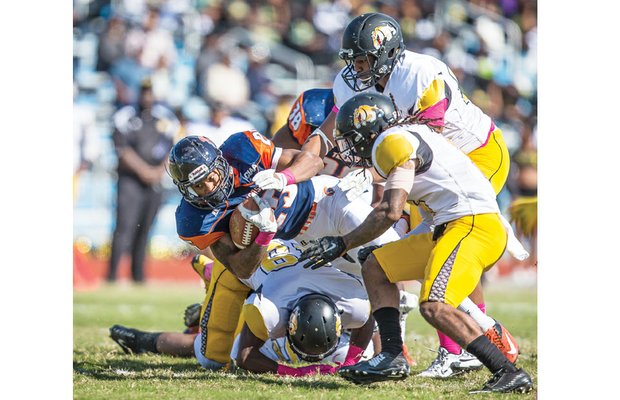 Virginia State University's Trenton Cannon fights for extra yardage in the Trojans' 22-19 homecoming game loss last Saturday to Bowie State University at Rogers Stadium.
Stories this photo appears in:

Virginia State University's Trojans are down but not necessarily out. Following a heartbreaking 22-19 homecoming loss Oct. 17 to Bowie State University before 7,300 fans, VSU still has an outside chance of "three-peating" as the CIAA Northern Division champion. But for that to happen, the Trojans, now 1-1 in the division, will need to go on a winning streak — and get some outside help.