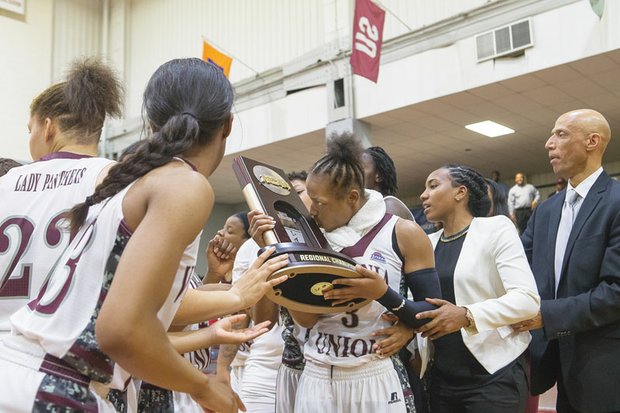 Virginia Union University's Kiana Johnson kisses the NCAA regional championship trophy she and her teammates were awarded after Monday night's victory over West Liberty University at Barco-Stevens Hall.
Stories this photo appears in:

Kiana Johnson is so fast, so agile, so dynamic. She navigates a basketball floor like a sleek sports car, reducing foes to clunker status.