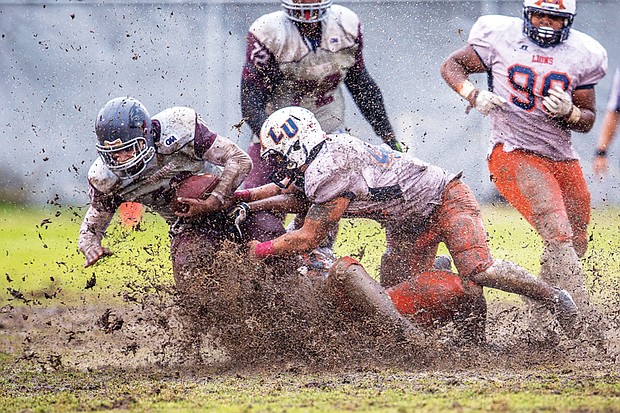 Virginia Union University junior Kevin Green carries the ball through the mud bowl during the Panthers' homecoming game last Saturday at Hovey Field. The Panthers beat the Lincoln University Lions 39-6.
Stories this photo appears in:

Virginia Union University believes in sharing its top athletes. Chazton McKenzie draws rave reviews in both track spikes and football cleats for the Panthers.