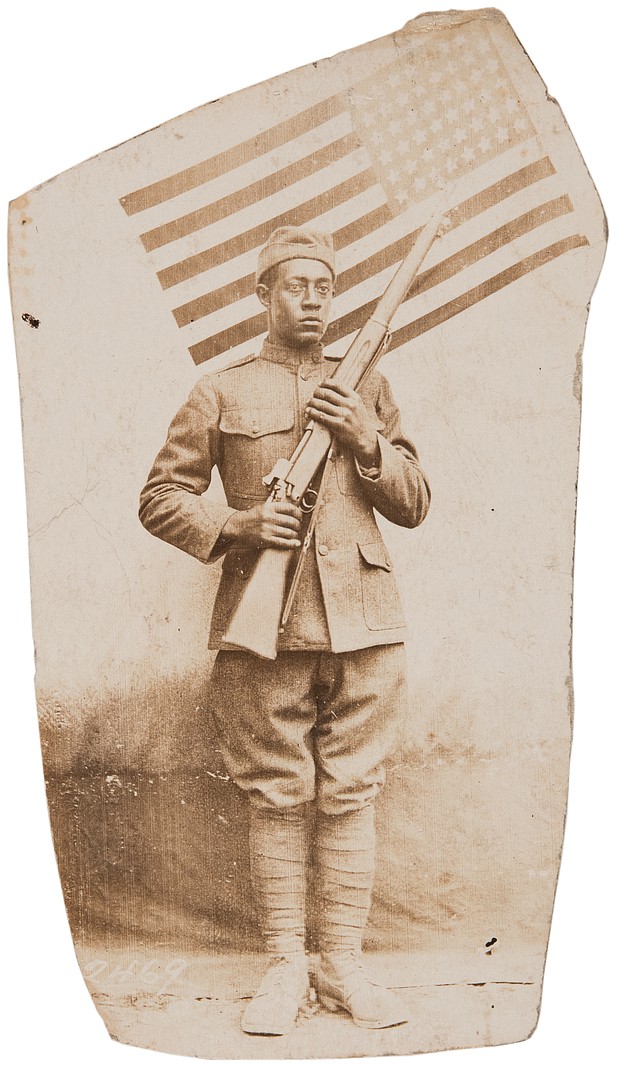 Left, Harvey Elm Braxton of Accomack County served in Company A, 808th Pioneer Infantry and participated in the Meuse-Argonne Offensive, a major part of the final Allied offensive in WWI. After the war, he returned to Accomack County and worked on his father's farm.
Stories this photo appears in:

Breathtaking. No word better describes the larger than life photographs of 20 African-American soldiers assembled in the "True Sons of Freedom" exhibition at the Library of Virginia in Downtown.