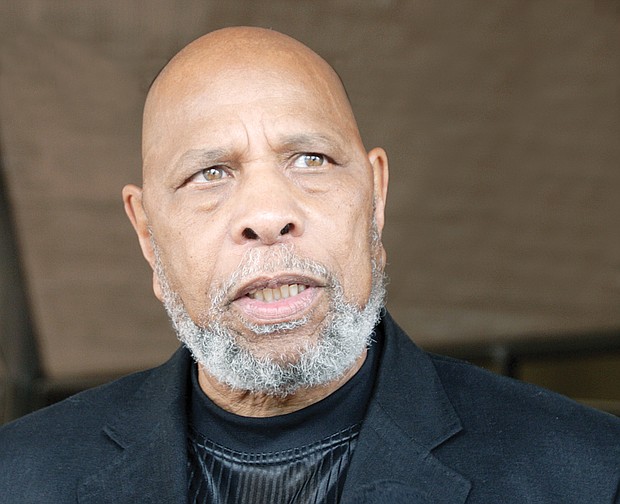 Sa'ad El-Amin
Stories this photo appears in:
Fifth District City Councilman Parker C. Agelasto gained a reprieve Tuesday from an effort to immediately remove him from the city's governing body. Richmond Circuit Court Judge W. Reilly Marchant refused on Tuesday to consider a former councilman's request for a temporary injunction that would have ended Mr. Agelasto's tenure before his planned departure on Nov. 30.

Parker C. Agelasto is facing a new legal attack seeking to remove him from his 5th District City Council seat since he moved his residence outside the district. Just two months after former City Councilman Henry W. "Chuck" Richardson filed a lawsuit in Richmond Circuit Court seeking Mr. Agelasto's ouster, another former City Council member, Sa'ad El-Amin, is seeking a separate removal action in the same court.