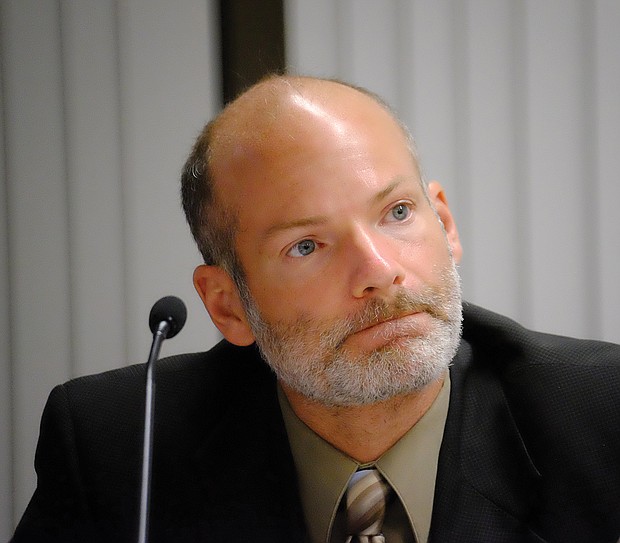 Mr. Young
Stories this photo appears in:

The new vice chairman of the Richmond School Board wants to end what he sees as overspending on new school buildings.
The Richmond School Board approved a resolution Monday requesting that City Council allow them to opt out of the funding plan for the controversial Coliseum replacement and Downtown redevelopment proposal.
Richmond School Board members were blindsided Monday night when board member Jonathan Young, who represents the 4th District, proposed that Richmond Public Schools allow students to choose which school they want to attend, with a lottery ultimately deciding where students would enroll.