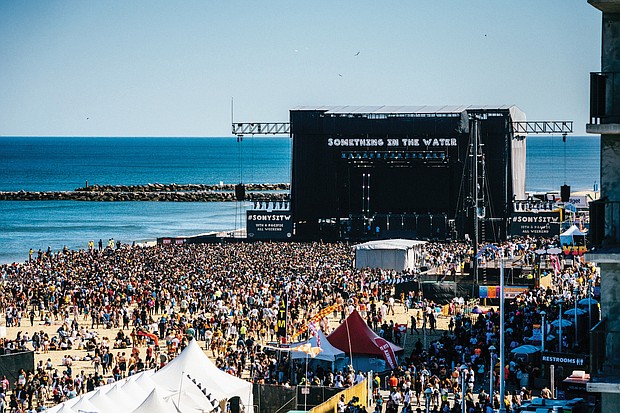 Thousands of people enjoy the entertainment on the main stage on the oceanfront at 5th Street in Virginia Beach. Tickets for the three-day festival ranged from $150 to $450. Organizers said they would refund 33 percent of the base price to purchasers after Friday's scheduled concert was canceled because of stormy weather.
Stories this photo appears in:

"Something in the Water," the weekend music festival in Virginia Beach pioneered by that city's own nationally known singer and songwriter Pharrell Williams, drew more than 50,000 happy people to the oceanfront for the first-of-its-kind event in Hampton Roads.