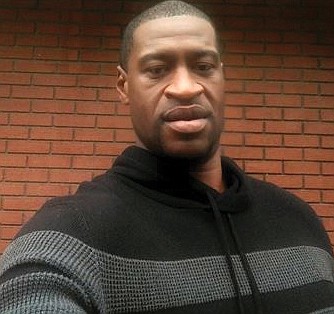 Mr. Floyd
Stories this photo appears in:

State Police, FBI and civil rights investigations launched into treatment of 2nd Lt. Caron Nazario during traffic stop in Windsor, Virginia, while police officer is charged in shooting death in Minn.
Virginia State Police and the state Attorney General's Office of Civil Rights are investigating the traffic stop of 2nd Lt. Caron Nazario in rural Isle of Wight County, where two police officers, screaming with their guns drawn, threatened him, peppersprayed him in the face and demanded he get out of his SUV without giving him an explanation for the stop.

Witnesses to George Floyd's deadly arrest in Minneapolis tell jury of their shock, horror
Darnella Frazier said she sometimes lays awake at night "apologizing to George Floyd for not doing more and not physically interacting and not saving his life."

The family of George Floyd won a $27 million settlement in a civil lawsuit over his death last year at the hands of a white Minneapolis police officer.
A white Minneapolis police officer's killing of 46-year-old George Floyd by kneeling on his neck for nearly 9 minutes was the final straw.