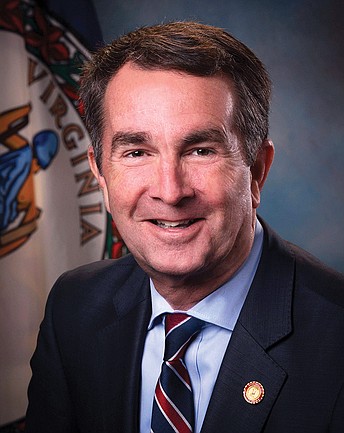 Governor Northam
Stories this photo appears in:

Gov. Ralph S. Northam lights fire under legislation on use and sale of marijuana
Marijuana legalization is poised to become another victory for the racial justice movement that rocked Richmond during the late spring and summer, swept away racist Confederate statues and shook up politics as usual.

Gov. Ralph S. Northam announced Tuesday a two-year $300 million plan to help Virginia's public colleges and universities weather the financial crisis the COVID-19 pandemic has created — without taxpayers having to foot the bill.