The race factor: What color was Jesus?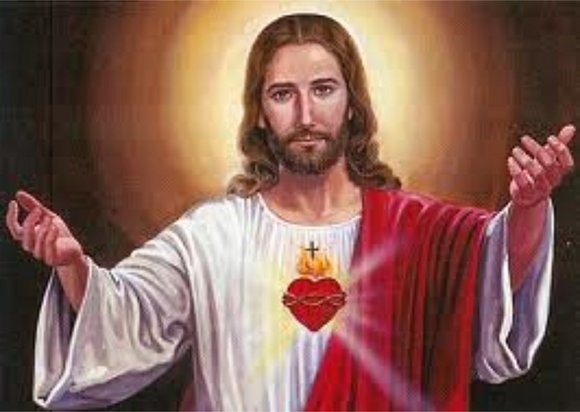 'Tis the season for depictions of baby Jesus and other biblical figures in movies and plays, on cards and in churches.
In response to a Free Press query, several Richmond-area faith leaders said it's time to convey the truth — that pictures of a white Jesus with long flowing locks adorning the sanctuaries of many churches are not accurate. Nor is the portrayal, as in many Christmas plays and re-enactments, of a white baby Jesus surrounded by a Caucasian Mary and Joseph and white travelers from afar coming to worship him in Bethlehem.
Further, those faith leaders said, it's time for Hollywood to get its act together as well. They point to the latest Hollywood movie, "Exodus," featuring a cast of mostly white actors, including Christian Bales as Moses, in which people of color are relegated to lesser roles such as servants of the pharaoh.
"The use of mostly Caucasians for the movie 'Exodus,' and as the historical Jesus, is historically incorrect and a fabricated myth," said Dr. Michael A. Sanders, pastor of Mount Olive Baptist Church on South Side. "The Bible and authentic biblical scholarship have proven so.
"From a public policy perspective," he added, "it justifies unequal and unfair treatment for certain people, especially African-American men. This pervasive attitude and practice has prompted a national protest to show that 'Black men matter too!' "  
The Rev. Phoebe A. Roaf, rector at St. Philip's Episcopal Church on North Side, stated, "People relate to images that are familiar to them, either because they look like them or they have always seen things presented in a certain light. It's an emotional choice and subconscious for many people.
"Many of the famous depictions of Christ come from European painters in the 15th, 16th and 17th centuries, who painted Christ to look like that period of time," she added. "Anyone who has been to the Middle East knows that Semitic people are darker and have curly hair, so I am most comfortable with images of Christ that look Semitic."
She noted, however, that Christmas provides the opportunity to focus on the significance of Jesus' birth, not so much on the color of his skin.
The Rev. Delores L. McQuinn, associate minister at New Bridge Baptist Church in Highland Springs and a state delegate representing Richmond, shared the view that "Exodus" only mirrors the majority of Hollywood biblical films that historically have reflected a pro-white slant.
"Mostly white casts — and in some instances all white casts — are typical for Hollywood's mode of operation," she said. "Many people have expressed that it appears to be a deliberate effort on behalf of Hollywood to not shine positive light on people of color."
She said those misrepresentations have rallied the black church to "celebrate our culture, educate our people, commemorate our contributions and convey the message that we matter to God, and He will continue to use us."
She said she expects to see more accurate images and portrayals of Jesus and other figures as public awareness grows and calls increase for historical truths to be told.