Bessie Jones, 86, political organizer
4/17/2015, 11:47 a.m. | Updated on 4/17/2015, 11:47 a.m.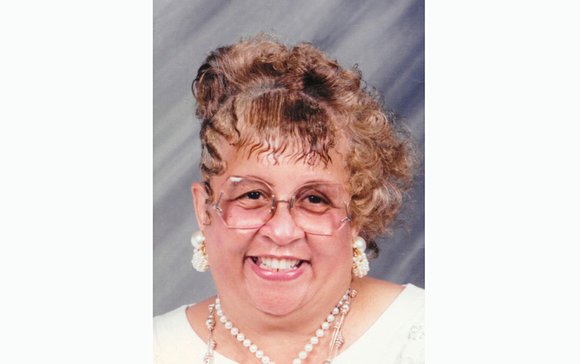 For more than 40 years, candidates for public office called on Bessie Mae Peyton Jones to seek her support.
A fixture in the Randolph community with a long record of community service, Mrs. Jones was regarded as a key figure in organizing and mobilizing voters in the West End community.
Mayor Dwight C. Jones, Delegate Betsy Carr and former City Council members such as Henry W. "Chuck" Richardson and Rudolph C. "Rudy" McCollum Jr. counted on her support to win in the city's 5th Council District.
"Politics was her heart," said her daughter, Pamala J. Bell of Richmond.
A Richmond native, Mrs. Jones succumbed to a heart attack at her longtime residence in Randolph on Friday, April 10, 2015, her family said. She was 86.
Final tributes were to be paid to Mrs. Jones at noon, Thursday, April 16, at Fifth Baptist Church, 1415 W. Cary St., to which her family has ties. The Rev. Earl Brown, church co-pastor, was to officiate.
A graduate of Maggie Walker High School, Mrs. Jones got her start in community organizing in working for the Richmond Community Action Program (RCAP), an outgrowth of the 1960s federal war on poverty that is now the Capital Area Partnership Uplifting People (CAPUP).
Mrs. Jones joined the staff following RCAP's creation in 1965 and was best known for directing the group's people-helping office at Randolph and Idlewood avenues in the near West End. For around 20 years, she worked with residents struggling to pay rent, to keep the heat on in their homes and to find work.
Meanwhile, she and her husband, Richard I. Jones, now deceased, were active in the Richmond Crusade for Voters and its efforts to mobilize African-American voting power to elect supportive candidates. She was long a captain for Crusade activities in the 5th District, known for assembling effective teams to work the polls and get out the vote.
Mrs. Jones also was a longtime volunteer at the now closed Boys and Girls Club in Randolph and a leader in the West End Civic Association.

A past president of the association, she organized neighborhood cleanups and other projects to benefit the neighborhood, including Easter egg hunts for children and National Night Out projects to fight crime.
"She loved her family, and she loved the community," Mrs. Bell said.
In addition to her daughter, survivors include her son, Richard I. Jones Jr., a former Virginia Commonwealth University basketball star; another daughter, Sandra J. McWilliams of Fort Worth, Texas; three sisters, including her twin, Fannie P. Copeland, and Geraldine P. Thomas, both of Richmond, and Willa P. Oliver of Upper Marlboro, Md.; eight grandchildren; and seven great-grandchildren.