Peggy Mitchell Smith, 86, former teacher
12/5/2014, 6 a.m.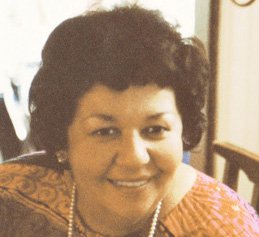 Edythe Elizebeth "Peggy" Mitchell Smith came from a long line of trailblazers.
Her great uncle, John Mitchell Jr., was the crusading editor of the Richmond Planet from 1884 until his death in 1929. He also founded a bank, was a city alderman and ran unsuccessfully for governor. Her father, Roscoe Mitchell, was a columnist for the Richmond Planet, Afro-American and Richmond Times- Dispatch.
Mrs. Smith was a pioneer as well.
She taught school for more than three decades and was a kindergarten teacher at Mary Munford Elementary School in the West End from 1967 to 1991, where she was the fi rst African-American teacher at the school.
Teaching came naturally to Mrs. Smith, who came from a long line of teachers. Her fi rst teaching job was at West End Elementary School.
"She loved kids and was great with kids," her brother, Tom Mitchell, said.
Mrs. Smith is being remembered following her death Nov. 5, 2014, at St. Mary's Hospital in Richmond. She was 86.
Affectionately known as Peggy, Mrs. Smith was born in Richmond Oct. 16, 1928, to parents Roscoe C. Mitchell and Lilian Gertrude Davis. She was one of nine children.
Mrs. Smith graduated from Armstrong High School in 1948 and earned a teaching degree from Virginia Union University in 1951. She married her sweetheart, Calvin G. Smith, in 1954 and had their only child, John P. Smith III, in 1956. They were married for 60 years before her death.
Mrs. Smith also was a member of St. Philip's Episcopal Church on North Side and the Richmond Urban League. She was very involved in her community, attending every neighborhood block party, as well as any neighborhood meetings that were held. "
My grandmother knew everything about everyone. She was the socialite of her day, and you couldn't keep her from a good party," recalls her granddaughter, Morgan Smith. "Peggy strongly believed in Southern hospitality. If you came to her house, you were given something to eat and drink, and you always left with something".
Her former daughter-in-law, Kelly Smith, recalled, "She loved everyone. She kept in touch with everyone. And she called everyone every day. She had such a warm, loving spirit."
"She was a true Southern belle," her nephew, John Harvey Mitchell, added. "She was very polite, very well kept in terms of her dress and had almost a Hollywood-like persona. She just came from another generation that thought that manners and being able to speak and to listen were very important."
Mrs. Smith is survived by her husband, son, brother, two grandchildren and a host of other family members.
The family has not set a date for a memorial service.