Longtime educator Joyce Clay Dennis dies at 85
3/15/2019, 6 a.m.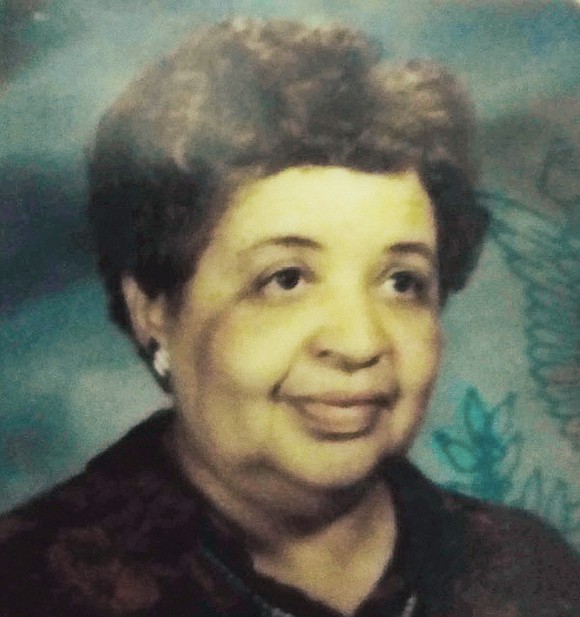 Joyce Clay Dennis laid the academic foundation for hundreds of Richmond children who came through her elementary classrooms in Richmond.
Mrs. Dennis began teaching kindergarten pupils and was teaching fifth-graders when she retired after a career that spanned 37 years and included stints at Mary Munford and the former Westhampton elementary schools.
"My mother was an advocate for learning and enjoyed being a teacher. She inspired my sister and me to become educators," said her daughter, Carol D. Dennis, a special education teacher who has worked in city schools and is now involved in private day school placements.
"She was very caring, but also very organized. She tried to keep everyone on task. Like her mother, she was very persistent, and she was famous for calling people to ensure they were following through on assignments," her daughter said.
Mrs. Dennis died Saturday, March 2, 2019. She was 85.
Family and friends will celebrate her life at 11 a.m. Saturday, March 16, at the church where she was a longtime member, St. Philip's Episcopal, 2700 Hanes Ave. in North Side.
Ahead of the service, tributes will be paid at an Omega Omega Service by Delta Sigma Theta Sorority at 6 p.m. and a wake at 6:45 p.m. Friday, March 15, both at Scott's Funeral Home Chapel, 116 E. Brookland Park Blvd.
Born in Richmond, Mrs. Dennis joined her late sister, Margaret C. Crews, in teaching after she graduated from Richmond Public Schools and Virginia Union University.


Mrs. Dennis started her teaching career in 1955 and retired in 1992. She also was active in her church and civic and social groups. She was a past president of the Richmond Chapter of Jack & Jill of America.
She also volunteered with the Richmond Police Department's Seniors Police Academy, earning the department's Service to Law Enforcement Award in 2002.
She also served as past president of the Edgehill Civic Association, which honored her with its Dedication and Outstanding Service for Our Community Award in 2014.
Mrs. Dennis was a member of the Historic Jackson Ward Association and was best known for advocating for the proper care of Abner Clay Park, which is named for her father. He led the push to get the city to create the park after two children were killed playing in a nearby street because of a lack of public recreation space.
The association presented her with the 1999 Abner Clay Community Appreciation Award for her efforts on behalf of the park and community revitalization.
The widow of James O. Dennis, Mrs. Dennis is survived by another daughter, Kim D. Harvey of Henrico County; a son, James Abner Dennis of Prince William County; and a granddaughter.


The family requests that memorial contributions be made to St. Philip's Episcopal Church or the American Cancer Society.