McEva R. Bowser, former Richmond School Board member
2/19/2015, 1:56 p.m.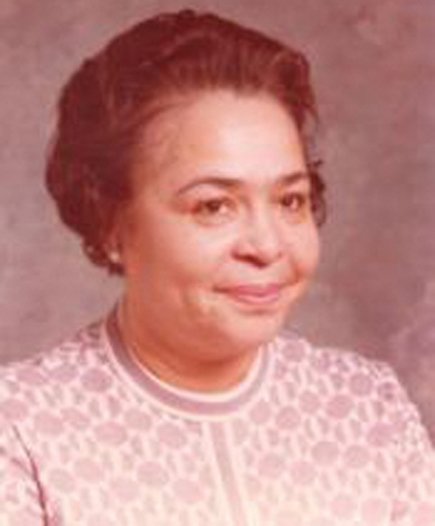 Those who knew her best describe McEva Roach Bowser as kind and gentle.
"But she was also demanding," said her younger sister, Martha R. Lancaster. "She always demanded that we do the right thing, whatever we were doing."
Mrs. Bowser shared that uncompromising passion as a wife, mother, educator, Richmond School Board member and community servant.
She taught elementary school for nearly three decades, including 24 years in Richmond Public Schools. She later served as a school consultant and curriculum specialist before retiring in 1988.
"She always enjoyed being a teacher and loved helping children learn," her sister said. "That was her passion."
Mrs. Bowser was elected to serve on the Richmond School Board from 1994 to 1998.
Mrs. Bowser is being remembered following her death Tuesday, Feb. 10, 2015. She was 92.
A memorial service will be held 3 p.m. Saturday, Feb. 21, 2015, at St. Philip's Episcopal Church, 2900 Hanes Ave.
Mrs. Bowser was born Nov. 22, 1922, in Elizabeth City, N.C., the fifth of eight siblings. She got her early educational roots from her mother, Rosa Stewart Roach, who was an elementary school teacher.
Mrs. Bowser earned a bachelor's degree in elementary education from Elizabeth City State University in 1944, and continued her education at Columbia University and Virginia Commonwealth University, where she earned a master's degree in elementary education.
She married Dr. Barrington H. Bowser Sr., a Richmond pediatrician, in 1952. He died in 1993.
They raised two children in their West End home, daughter, Angela Bowser, a Richmond attorney; and son, Dr. Barrington H. Bowser Jr., also a physician.
She began her teaching career in 1944 at elementary schools in Sussex and Louisa counties before she moved to Richmond, where she taught at Elba, Robert E. Lee, Cary, Clark Springs, Maymont and Amelia elementary schools.
In 1994, she began serving on the Richmond School Board.
"She was always interested in politics," her sister said.
And she enjoyed doing community service work through organizations she belonged to, including Alpha Kappa Alpha Sorority, the Richmond Chapter of The Links, the Richmond Chapter of Jack and Jill, the Richmond Medical Society Auxiliary and the St. Anne's Guild of St. Philip's Episcopal Church, where she was a longtime member. She also taught Sunday school at St. Philip's and served as director of Vacation Bible School.
She also served on the boards of Lewis Ginter Botanical Garden and the Maymont Foundation.
Survivors include her children, one grandson, her sister and a host of nieces, nephews, cousins, extended family and friends.