Eva Brinkley, 83, retired elementary teacher
2/26/2015, 7 a.m.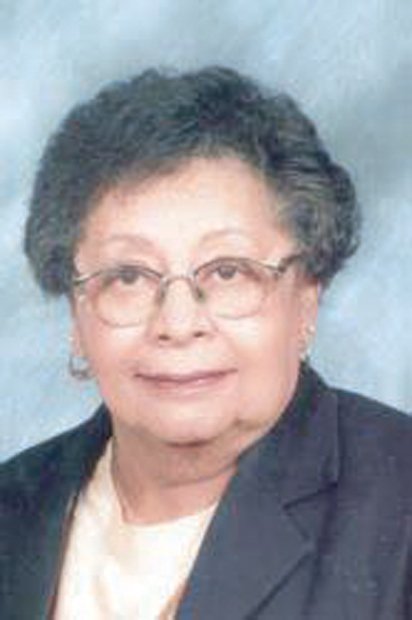 Eva Burrell Brinkley was an educator and public servant.
Whether she was teaching kindergartners during her 39 years with Richmond Public Schools, being involved in a bevy of community organizations or volunteering as an aide at the Virginia General Assembly for 19 years following he retirement, Mrs. Brinkley threw herself into everything headfirst.
"She loved helping others," said her sister, Charlotte B. Brown. "And she most especially loved working with younger children. They were her No. 1 passion."
Mrs. Brinkley is being remembered following her death, Wednesday, Feb. 18, 2015, in Richmond. She was 83.
Her life will be celebrated 10 a.m. Saturday, Feb. 28, at a funeral at St. Philip's Episcopal Church, 2900 Hanes Ave. on North Side.
A wake will be held from 6 to 7 p.m. Friday, Feb. 27, at Scott's Funeral Home, 115 E. Brookland Park Blvd. on North Side.
Mrs. Brinkley was born April 14, 1931, in Henderson, N.C., one of three sisters. Her family moved to Richmond when she was an infant.
She graduated from Armstrong High School, then earned a bachelor's degree in elementary education from Hampton University.
She married Spingarn D. Brinkley and they lived at their home in Richmond's West End.
Mrs. Brinkley taught kindergarten at George Mason, Amelia Street and Maymont elementary schools before retiring. She then volunteered as an aide at the General Assembly, continuing her public service.
Mrs. Brinkley also "loved being involved in different service groups," her sister said.
She was a member of the Richmond Chapter of The Chums, the Maymont Foundation and served on the board of Rubicon, mental health and substance abuse treatment centers.
She also was a lifelong member of St. Philip's Episcopal Church, where she was a member of the vestry, president of the St. Anne's Guild and the St. Philip's Episcopal Church chapter of Episcopal Church Women.
Mrs. Brinkley also belonged to a Pinochle club and loved to travel.
Survivors include her sisters, Mrs. Brown and Ann B. Allen, and a host of relatives and friends.