Margaret C. Crews, 80, left mark as Richmond teacher
1/8/2016, 6:30 a.m.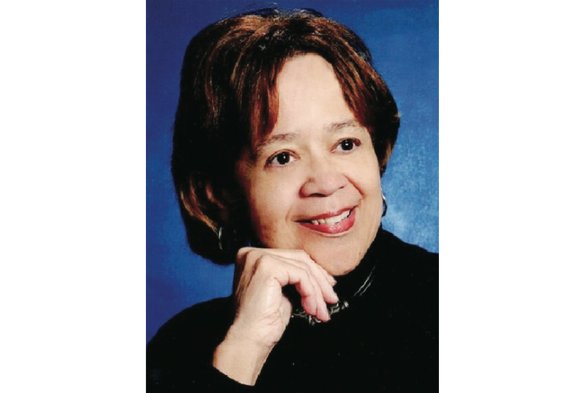 Margaret Edwina "Wina" Clay Crews loved literature and was passionate about guiding children through their formative years.
For 35 years, the Richmond native followed those passions to leave an indelible mark of excellence on hundreds of children as an English teacher with Richmond Public Schools.
"Our parents taught us to go to school and get our education and pass it on to others," said her sister, Joyce Dennis, who taught in Richmond for 39 years.
Mrs. Crews took that admonition seriously.
She began her teaching career in 1957 at her alma mater, Armstrong High School. She later moved to Thomas Jefferson High School, where she taught for several decades before retiring in 1992.
"She was loved by so many people, including so many of her former students who always talked about what a mark she made on their lives," said Mrs. Crews' son, Keith Crews.
Mrs. Crews is being remembered following her death Jan. 1, 2016, in Richmond. She was 80.
Her life will be celebrated at a funeral 11 a.m. Thursday, Jan. 7, at St. Philip's Episcopal Church, 2900 Hanes Ave., on North Side. She is to be buried at Riverview Cemetery.
Mrs. Crews was born Oct. 24, 1935, to Abner and Margaret Clay. She was raised in Jackson Ward, where her father was active in business, civic and political life. Abner Clay Park in Jackson Ward, which was dedicated in July 1980, was named for her father, a former president of the Jackson Ward Civic Association.
Mrs. Crews earned a bachelor's degree in English in 1957 from Virginia Union University and completed several graduate level courses at Columbia University.
While attending VUU, she joined the Alpha Eta Chapter of Alpha Kappa Alpha Sorority.
Mrs. Crews married her college sweetheart, Jerry C. Crews Sr., in October 1959.
They raised two sons — Keith and Jerry Jr. — in Richmond.
"She was beautiful, graceful and kind to everyone," said her son, Keith, who is an assistant principal at Harry E. James Elementary School in Hopewell.
In her spare time, Mrs. Crews supported her children and grandchildren in their various concerts, plays, sporting events and recitals.
She also was active in several civic and social organizations, including the Richmond Chapter of The Girl Friends Inc., the Edgehill Civic Association and the Panther 100 Club, supporting VUU athletes, that was co-founded by her husband.
Mrs. Crews also was a member of St. Philip's Episcopal Church for more than 70 years, where she was an active member of the St. Anne's Guild.
She was predeceased by her husband and her son, Jerry Jr.
Survivors include her son, Keith Crews of Hanover County; her sister, Joyce C. Dennis of Richmond; four grandchildren and numerous other family and friends.