Ticket in N.C. leads to license suspension in Va.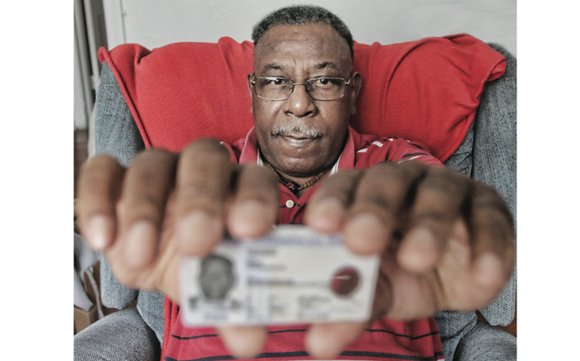 Horace G. Dodd has a warning for Richmond motorists heading South: Do not get a traffic ticket in North Carolina.
The 68-year-old South Side resident found out the hard way that North Carolina has turned traffic tickets into a major source of revenue.
He was fined $283 after ultimately being convicted of having a car with improper or faulty equipment — more than seven times the $36 fine a Richmond traffic court would impose.
And his refusal to pay led to the initial suspension of his Virginia driver's license under a reciprocity agreement between Virginia and North Carolina.

However, after a Free Press inquiry, the Virginia Department of Motor Vehicles lifted the suspension Wednesday and restored his privilege to drive.

License suspension for failure to pay traffic tickets is not uncommon, according to DMV. DMV suspends the licenses of more than 10,000 Virginia motorists each year for failing to pay a traffic ticket in another state, agency data shows.
DMV has agreements with 44 states that provide for such suspensions, and those states suspend licenses of their residents who fail to pay Virginia traffic tickets.
The only states that are not part of the reciprocity agreement are Alaska, California, Michigan, Montana, Oregon and Wisconsin — and Virginians who fail to pay tickets in those states will not lose their license to drive in the commonwealth. Virginia also does not have a reciprocity agreement with the District of Columbia, according to DMV information.
DMV, however, states the reciprocity agreement applies only to moving violations such as speeding or failure to signal a turn. An agency spokeswoman stated that DMV does not suspend licenses for failure to pay out-of-state parking tickets or citations for improper or faulty equipment.
Mr. Dodd's license was suspended after North Carolina notified Virginia of his failure to pay the fine for the original citation for speeding, but the North Carolina authorities did not mention that Mr. Dodd's actual conviction was for improper equipment.
After the Free Press asked DMV to explain why Mr. Dodd's license was suspended for improper equipment, DMV investigated and changed its mind about honoring North Carolina's request for the suspension.
Mr. Dodd said he was pulled over by a police officer in Greensboro, N.C., last November while doing a favor for his brother, John Dodd, a Richmond used car dealer. He was driving a 2007 BMW from Florida to his brother's lot when he was stopped.
He said he had just gotten past an accident that had backed up traffic for three miles on Interstate 85. "I noticed a black SUV a short distance ahead stopped in the middle of the highway. The cars ahead of me were driving around the SUV, and as I drove around it, it pulled behind me with lights flashing."
He said the officer stated that "my camera caught you doing 87 miles per hour," though Mr. Dodd called that impossible. He said he had just returned to 60 mph after the traffic accident and had slowed to get around the officer's vehicle.