Rogers C. Wright, 98, founder of the Wright Family Singers
8/20/2015, 10:38 p.m. | Updated on 8/20/2015, 10:38 p.m.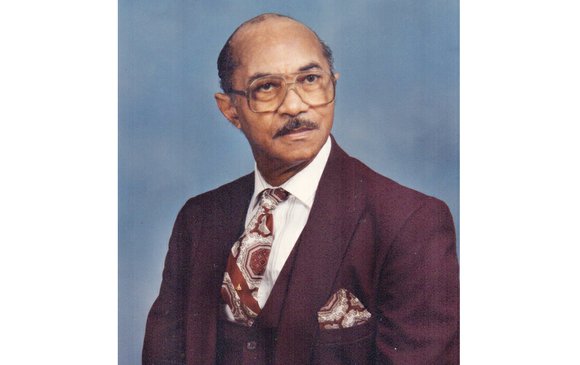 Rogers C. Wright loved to sing, play the guitar and harmonica and perform in front of audiences.
That's why he and his singing wife, Alcie Taylor, formed the Jubilee Duet gospel group after they were married in 1941.
As the couple welcomed three daughters — Sandra, Brenda and Gayle — into the fold, they founded the Wright Family Singers in 1945.
For about 25 years, spanning the 1950s into the 1970s, the gospel group entertained audiences in Virginia, North Carolina and Maryland and even ventured into Canada. They also had radio shows in Richmond, first on WANT, then on WENZ.
Mr. Wright is being remembered by his family, friends and music fans following his death Wednesday, Aug. 12, 2015, in Richmond. He was 98.
His life will be celebrated a memorial service 12:30 p.m. Saturday, Aug. 22, at his home church, First Shiloh Baptist Church, 8150 Walnut Grove Road in Mechanicsville.
Mr. Wright was born April 11, 1917, one of nine siblings, in Greenville. He was raised in Garysburg, N.C.
Mr. Wright moved to Richmond in the late 1930s to attend Virginia Union University with the hopes of becoming a biology teacher. He left VUU when he was drafted into the Army.
In addition to his singing career, Mr. Wright also went to barber school and operated several barbershops in Richmond during his lifetime, most recently off Chamberlayne Avenue.
He also went to tailoring school and made the performance wardrobe for the Wright Family Singers.
Mr. Wright "loved going to church," said his daughter, Sandra Bonner. During his more than 70 years at First Shiloh, he was a deacon, trustee, Sunday school superintendent and member of the Missionary Society. He also sang in the senior choir.
He also served as president of the Hanover County Sunday School Union No. 1 and was on various community boards, such as the Richmond Memorial Hospital Community Board. He was a charter member of the Order of the Eastern Star's Carey Wheaton Chapter No. 204 and was a founder and the first elected worshipful master of Carey Wheaton Lodge No. 307.
Mr. Wright is survived by his three daughters, grandchildren and step-grandchildren and a multitude of nieces, nephews, cousins and friends.