Rev. Nathaniel Morris, gospel singer, playwright, minister, dies at 67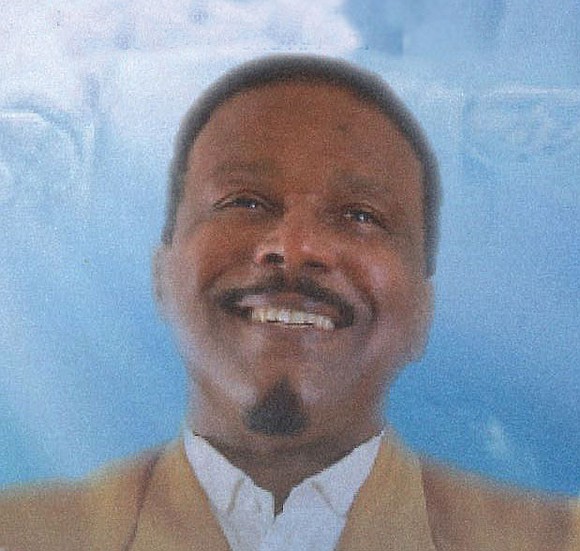 The Rev. Nathaniel "Nat" Morris went from singing in a Richmond church as a child to the Broadway stage as an adult.
An ordained minister, playwright, actor and singer, Rev. Morris was 18 when he made his debut in 1968 as a cast member in the rock musical "Hair" when it went to Broadway.
He moved on to join the original cast of "Jesus Christ Superstar" and later played Judas in the touring version of the show that traveled to Richmond and a host of other cities.
Rev. Morris also was a member of the original cast of "Don't Bother Me, I Can't Cope," a musical focused on the African-American experience, when it was staged in Washington in 1971 before heading to Broadway.
Returning to New York, Rev. Morris later starred in "Dude" and appeared in other Broadway productions, such as "Your Arms Too Short to Box with God," "Dreamgirls" and "The Wiz," in which he also served as vocal director.
But his heart was in performing gospel music. He was best known for singing the solo in "God Is" in a 1979 gospel album that featured the Rev. James Cleveland and the Southern California Community Choir and earned a 1980 Grammy nomination.
Rev. Morris' rich tenor voice and religious commitment are being remembered following his death on Thursday, Aug. 2, 2018, in Richmond. The Highland Park resident was 67.
Rev. Morris' life was celebrated Friday, Aug. 10, at St. Paul's Baptist Church in Henrico County.
Born in Richmond, Rev. Morris was baptized at 9 at the Gospel Baptist Church and began singing in the Sunday school and youth choirs of the church of which he was a lifetime member.
A few years later, he formed "Nathaniel Morris and The Gospel Five," a singing group that toured churches in Virginia and nearby states. The group included his aunt, Corliss Smith Pompey, and four friends, Vivian Clarke, Yvonne Harris, Jerome Jackson and pianist and singer Charles Turner.
"He grew up singing, and even when he was very young, he had no problem going into the aisles to sing, narrate the music and preach a little," Ms. Pompey said.

The group traveled to Ohio to cut its first record when he was 17.
"He was a genuine person, who loved to joke. But when it came to the music and performing, he was focused and all business," Ms. Pompey said. "He wanted to get it right, and if you couldn't, he wouldn't use you."
Then he was off to New York.
Along with his Broadway roles, Rev. Morris also appeared in off-Broadway productions, including "The More You Get, The More You Want," "The Child of the Sun" and "Louis." He also was part of a singing group that performed at the White House for President Jimmy Carter and First Lady Rosalind Carter.
He moved to California to sing with Rev. Cleveland and with the Los Angeles Contours. While in Los Angeles, he also wrote, produced, directed and performed "Run and Tell It," a gospel production that earned the 1993 Humanitarian Award from Agape Love Management.
He was licensed and ordained as a minister through Gospel Baptist Church and returned to Richmond to complete his ministerial studies at the Richmond Virginia Seminary in Church Hill. He then served five years as pastor of Second Antioch Baptist Church of Powhatan.

Rev. Morris devoted himself to recording projects, including his most recent album, "Lift Him Up," produced in 2016 on Shout Records.
He also found acting opportunities. He went to New York to become a choral extra in the filming of the 2013 Christmas release "Black Nativity" starring Forest Whitaker and Angela Bassett.
In May, Rev. Morris appeared at Cedar Street Baptist Church of God in Church Hill to promote what would be his final gospel single, "It's Gonna Rain," released by Karamel Entertainment.
In one of his final performances, he also appeared in May at a reunion with the "The Gospel Five" at Shiloh Baptist Church, Ms. Pompey said. "It was a wonderful time for all of us to sing together again."
Survivors include his mother, Frances Morris; his brothers, Walter Morris Jr. and Keith Morris; and his sister, Patrice Morris.