Dave Roberts first black manager for L.A. Dodgers
Fred Jeter | 12/4/2015, 11:11 p.m.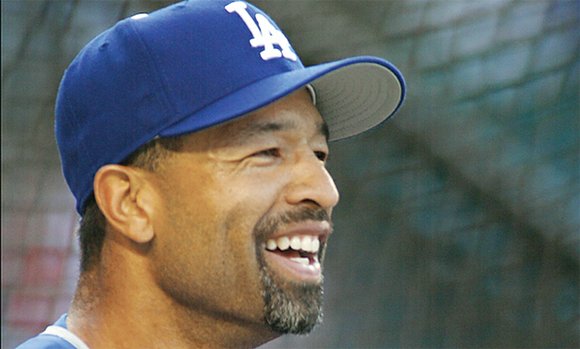 Richmond's legion of NBA fans will again have local favorites to follow on both sides of the country this season. 
Former Virginia Commonwealth University marksman Troy Daniels, who holds the Atlantic 10 record for the most three-pointers in a season, is beginning his fourth NBA season and his second with the Charlotte Hornets.
Meanwhile, former Hanover High School/Benedictine/University of North Carolina standout Ed Davis will commence his fifth NBA season overall and first season with the Portland Trail Blazers.
A 6-foot-4 shooting guard who grew up in Roanoke, Daniels played previously with Houston and Memphis and has a career 57 three-pointers (39 percent) from bonus range. Daniels averaged seven points a year ago as the Hornets' reserve.
Davis, the 6-foot-10 son of former Virginia Union University star and NBA center Terry Davis, is a former first round (13th overall) draft pick of Toronto out of North Carolina.
Davis played parts of three seasons in Toronto and Memphis and last year in Los Angeles before becoming a free agent in Portland. He is averaging seven points and seven rebounds after 16 games this season.
Also changing cities is former Norfolk State University center Kyle O'Quinn, still famous for leading the Spartans to a stunning NCAA 2012 upset over No. 2 seed Missouri.
O'Quinn will be suiting up for his hometown New York Knicks following three seasons in Orlando. The 6-foot-10 O'Quinn averaged 5.8 points/3.5 rebounds a year ago.
An NBA newcomer is Justin Anderson, who left the University of Virginia with one season of eligibility remaining to enter the draft.
The 6-foot-6 forward who grew up in Montross was a 21st overall draft pick by Dallas following his junior year at U.Va.
Also from U.Va., other active NBA players are Joe Harris, who is in his second season with Cleveland, and Mike Scott, who is starting his fourth year with Atlanta.
Kent Bazemore, winner of the Lefty Driesell Award as the nation's top defender at Old Dominion University, begins his fourth NBA season overall and second with Atlanta. Bazemore was previously with Golden State and the L.A. Lakers.
Erick Green begins his second season in Denver after leading the NCAA in scoring (25.0) as a Virginia Tech senior in 2013. Green played in Italy before joining the Nuggets.
Chris Copeland, from Hermitage High School by way of Colorado, begins his second season in Milwaukee after playing previously for Indiana, the New York Knicks and several pro squads overseas.  
Unfortunately, several local favorites are not making the pros this season.
Former VCU stars Treveon Graham (second all-time scorer) and Briante Weber (career steals leader) were both waived by NBA clubs.
Graham was among the final cuts for the Utah Jazz and has been assigned to the Idaho Stampede of the NBA Developmental League.
Weber is playing in the D-League for Sioux Falls, S.D., (a Heat affiliate) while another former VCU standout, Juvonte Reddic, is with the D-League Canton Charge (an affiliate of the Cleveland Cavaliers).
The Rams' NBA alumni are Jesse Dark (1975), Bernard Harris (1975), Gerald Henderson (1980-92), Ed Sherod (1983), Eric Maynor (2010-14) and Larry Sanders (2011-15).