How to get a letter from Santa
12/5/2015, 3:55 a.m.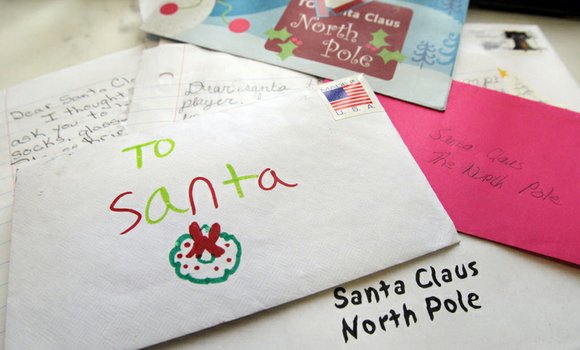 Do you want to provide a child with a letter from Santa Claus?
Here's how the U.S. Postal Service will help you get it done, complete with a North Pole postmark.
First, have the child write a letter to Santa and place it in an envelope addressed to Santa Claus, North Pole.
Later, when you're alone, open the envelope and write a personalized response signed by Santa.
Then, put that response into an envelope addressed to the
child. Put the return address of Santa, North Pole, and put a first class stamp on that envelope.
Finally, place the envelope with the response into a larger envelope with appropriate postage and send that to North Pole Postmark Postmaster, 4141 Postmark Drive, Anchorage, AK 99530-9998.
The deadline is Tuesday, Dec. 15, to get a letter from Santa to Anchorage so it can be postmarked and returned in time for Christmas, Friday, Dec. 25.