Miguel Ojeda new manager of Flying Squirrels
12/18/2015, 6:07 a.m.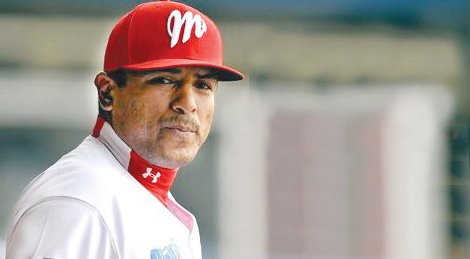 For the second straight season, the parent San Francisco Giants have turned to a Latino to manage the Class AA Richmond Flying Squirrels.
Mexican Miguel Ojeda will succeed Venezuelan Jose Alguacil for the upcoming season.
Alguacil has been promoted to manage the Giants' AAA farm club in Sacramento, Calif.
Ojeda, 40, was a back-up catcher in the major leagues from 2003 to 2006 with the Padres, Mariners, Rockies and Rangers.
For past three seasons, he has managed the Mexico City Diablos Rojos (Red Devils) of the Mexican League. His 2014 squad won the league championship.
About 16 players from Latin American nations were on the roster last season for the Flying Squirrels.
The Giants have long had an eye for talent from south of the border. In 1953, when the franchise was in New York, the Giants signed Puerto Rican Ruben Gomez, one of first Latino pitchers in the big leagues.
The Giants boast two Latino hall of famers — Dominican pitcher Juan Marichal and Puerto Rican outfielder Orlando Cepeda.
In 1963, the Alou brothers — Felipe, Mateo and Jesus of the Dominican Republic — played several games in the outfield at the same time for the Giants.