Temple of Judah to hold service at jail Dec. 25
12/25/2015, 1:48 a.m.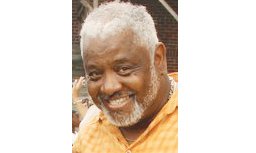 Men and women at the Richmond Justice Center once again will benefit from the work of the Temple of Judah.
Bishop Melvin Williams Jr. and the temple's congregation are continuing a long tradition of providing Christmas cheer to those spending the holidays behind bars at the facility.
Bishop Williams announced Tuesday that the he and a delegation from the church will lead a 9 a.m. service on Christmas Day, Friday, Dec. 25, at the Justice Center. The service will include prayers, songs and a message of hope, he stated.
The church also delivered 1,200 care packages filled with toiletries and other basic items, which Sheriff C.T. Woody Jr. and his deputies are to distribute to inmates on Christmas Eve.
"Just as we have done each year, we want to show these individuals that they are not forgotten," Bishop Williams stated. The church has been engaged in the holiday jail ministry for more than 35 years.
The Temple of Judah is at 2120 Venable Ave. Bishop Williams considered moving the church to Henrico County a year ago, but that effort fell through.

Since 1978, Bishop Williams has been pastor of the Temple of Judah, originally known as the True Apostolic Church of Our Lord Jesus Christ. He was elevated to a bishop of the national Church of Our Lord Jesus Christ in 1986.