2-day conference to raise awareness, uplift community
2/19/2015, 3:45 p.m.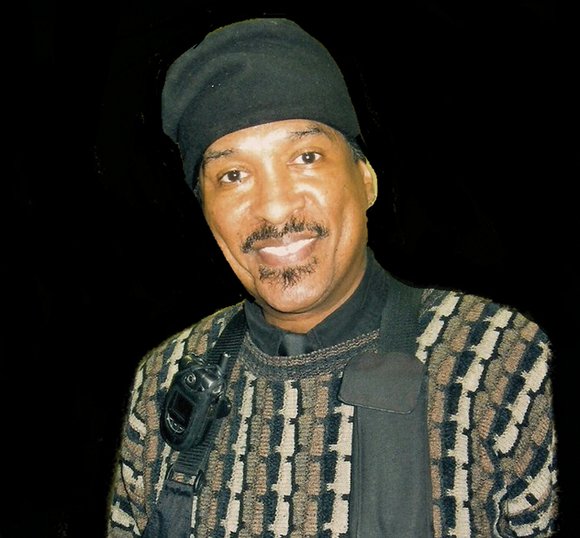 It's called "R.I.S.E. Up Weekend 2015, Awakening Your Inner Giant."
And it's scheduled for Friday, Feb. 27, and Saturday, Feb. 28, in room 1201 in the Monroe Campus Academic Learning Commons at Virginia Commonwealth University, 1000 Floyd Ave.
The theme of the two-day conference, designed in conjunction with Black History Month, is based on the African proverb: "If you want to go far, go together. If you want to go fast, go alone."
Organizers tout it as a family oriented enlightenment and education event.
The schedule:
Feb. 27, from 6 to 10 p.m.: A libation ceremony will feature Elegba Folklore Society's African Dancers and Drummers.
Photos by Rudolph Powell/Richmond Free Press
Other performances will include public speaking, spoken word, art exhibits and music.
There will be a meet and greet with Dr. Kaba Kamene, a social activist, educator and lecturer who is Saturday's scheduled keynote speaker. He currently is a staff developer at the Harriet Tubman Charter School in Bronx, N.Y.
Cost to attend the Feb. 27 event is $25.
Feb. 28, from 9 a.m. to 6 p.m.: Dr. Kamene will present multiple lectures as well as answer questions. He is scheduled to discuss "Reading to Our Children: The Importance of Melanin in the Human Body;" "Teaching Hidden Colors to Our Children and Our Community;" and "African-American History and Culture: A Proactive Approach to Culture, Curriculum and Conscience."
From 9 a.m. to 11 a.m., Dr. Kamene will lead a youths-only session called "Empowering the Youth," which is free to faculty, students and youths ages 12 and under.
From noon to 6 p.m., Dr. Kamene will lead two adults-only sessions. There is no cost for faculty and students to attend.
Additional speakers and presentations also are on tap.
Tickets for Saturday are $12 per session for adults, or $20 for the day.
R.I.S.E. Up is a Richmond- based civic engagement organization whose mission is to bring awareness to issues that affect the community through programming and opportunities celebrating African and African-American culture, according to Ebony Camp- bell, the group's president and founder.
R.I.S.E. Up is collaborating with United Parents Against Lead to sponsor the event. UPAL is a Richmond-based nonprofit organization of net- working parents whose mission is to end lead poisoning and other environmental hazards to children.
For more information on the event: (804) 761-2211 or email riseuprva@gmail.com.