Bon Secours expansion delayed again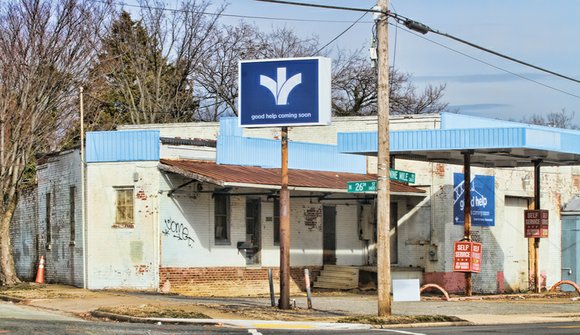 Promises.
That's all East End residents have heard from Bon Secours and city officials so far on Bon Secours' $8.5 million contractual obligation to expand Richmond Community Hospital at 1500 N. 28th St.
Bon Secours is required to further the hospital's reach into the neighboring East Richmond community by adding at least 25,000 square feet of medical space. It's part of the highly publicized agreement Bon Secours reached with Mayor Dwight C. Jones and the city in 2012 that made Bon Secours a partner in developing the Richmond training facility for Washington's professional football team.
The reason for the latest delay is unknown.
Bon Secours officials declined a Free Press interview concerning the hospital's expansion.
At an economic summit last June in Church Hill, Bon Secours Virginia CEO Peter J. Bernard told the Free Press he expected groundbreaking on the project to start before the end of 2014.
Yet, nearly two months after the projected start date, there's no sign of development at 2600 Nine Mile Road, the site Bon Secours officials have touted as the future home of the Bon Secours Center for Healthy Communities.
The crumbling former gas station and car wash remains untouched on the site. Blue Bon Secours banners and a large sign are at the site, promising "good help is coming soon."
Mr. Bernard announced late last month he would retire at the end of August, so it's unclear who will spearhead the project through to completion.
City officials also declined requests to shed light on the long- promised revitalization project touted by Mayor Jones as a big part of his war on poverty in the East End.
By press time, Richmond Redevelopment and Housing Authority officials also had not responded to requests for updates related to the planned development.
In February 2014, the RRHA board of commissioners unanimously voted to authorize Adrienne E. Goolsby, then chief executive officer of RRHA, to negotiate the sale of 13 parcels of land to Bon Secours.
Gaining those parcels, Bon Secours officials said, would pave the way for applications for special-use permits for the expansion.
Ms. Goolsby was removed as the housing authority's CEO earlier this month and replaced on an interim basis by T.K. Somanath, a retired Richmond development expert. He served more than 20 years as CEO of the Richmond Better Housing Coalition.
Separately, Bon Secours announced in December a new round of grants totaling $100,000 to 13 East End businesses.
This marks the fourth year of the program known as Supporting East End Entrepreneurship Development, with Bon Secours distributing a total of $240,000 to 22 businesses.
Bon Secours has said it would continue its business aid effort by distributing $100,000 each year in 2015, 2016 and 2017 to East End businesses.