Mayor to propose $35M to fix schools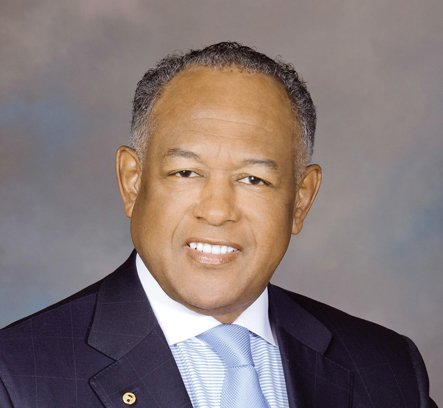 Mayor Dwight C. Jones will propose spending $35 million to pay for major fixes for Richmond's decaying school buildings when he delivers his two-year budget plan to City Council.
While the mayor is keeping mum, Norman Butts, the city's chief financial officer, disclosed at a City Council committee meeting Mayor Jones' plan to address school maintenance in the budget he is scheduled to present Friday, March 13.
Mr. Butts, who is involved in the budget preparation process, described the impending proposal as "a high priority" for the mayor.
If the mayor follows through and City Council approves the plan, the appropriation would provide Richmond Public Schools with an unprecedented infusion to deal with leaky roofs, failing boilers and air conditioners and other crucial needs.
The School Board has been advocating for this level of funding since August and added emphasis this week in approving its capital budget plan.
That plan calls on the city to provide $20 million to replace worn-out heating, ventilation and cooling (HVAC) equipment, plus $10 million for roof replacements and essential health and safety upgrades and $5 million for computers and leased buses.
Still, the mayor's proposal could fall far short of the school system's real need, which could top $600 million. A task force set up by the School Board is preparing a report that is expected to call for such outsized spending to overhaul more than 40 old buildings that are increasingly decrepit, according to 6th District Councilwoman Ellen F. Robertson, council's representative on the panel.
The preliminary estimate of $600 million to $700 million would bring the buildings "up to a 'Cadillac' level," Ms. Robertson said, making it clear that she believes there is little likelihood the city would be able to come up with that much money. The only school buildings in good shape are the four new ones that were opened in the past two years, including Huguenot High School.
Even if the mayor and council team up to provide $35 million in the 2016 fiscal year beginning July 1, there are still questions about how quickly the money might be made available to the schools.
Superintendent Dana T. Bedden said he has told the city repeatedly that information is crucial as most work must be scheduled for periods when classes are not in session.
Mr. Butts said the mayor's funding proposal would be based on recommendations he received from a task force he set up in early September to recommend strategies the city could use to cover the $35 million.
Based on Mr. Butts' remarks, the mayor is expected to propose that $15 million come from short-term borrowing that would be converted to long-term bonds within three to five years.
The rest —$20 million needed to replace outdated HVAC equipment — likely would come from performance contracting, Mr. Butts indicated.
Performance contracting involves using energy savings to pay for modernizing HVAC equipment. Essentially, an engineering company projects the energy savings and completes the work with the client agreeing to repay the expense over a period of years using the money saved on electricity, natural gas and other utilities.