On the cusp of Black History Month, area ministers reflect on community issues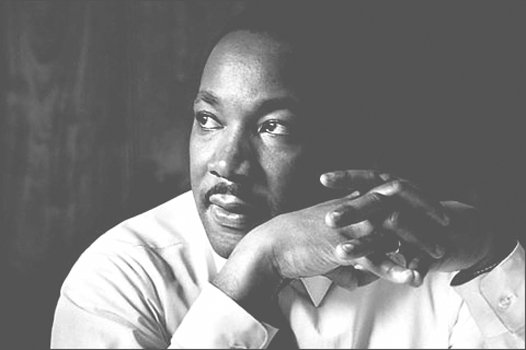 Like many others, the Rev. Emory Berry of Fourth Baptist Church in the East End is on a reflective journey as the nation commemorates the life and legacy of Dr. Martin Luther King Jr. and nears the start of Black History Month.
The self-examination comes amid an ongoing "national conversation" on searing social issues such as law enforcement's fractured relationship with African-Americans, a widening economic gap and disparities in jobs and educational opportunities in communities of color.
The Free Press asked Rev. Berry and other Richmond area faith leaders to discuss important issues facing the black community and suggest what long-ignored parts of African-American history are important for the next generation to learn.
"I checked out '12 Years a Slave' from the library and watched it last week," Rev. Berry said. "It made me rethink some things. Many people continue to think of enslaved people as only standing in the fields picking cotton. One of the men (portrayed) was an engineer. Another was an accomplished violin player. Another was a great pastry chef. Others were great artisans and craftsmen. These were people who had high IQs and accomplishments to the highest degree.
"Slavery might be mentioned now, but what does that really mean in terms of how African-Americans were a significant part of building this country economically?" he asked. "So much of what we see and celebrate today was built by the free labor of enslaved black people."
Rev. Berry called "institutionalized injustice" the biggest issue facing African-Americans — from the criminalization of black communities to low-wage jobs.
He said Dr. King's commemoration, growing "Black Lives Matter" demonstrations and the release of the movie "Selma" have brought a renewed sense of "black pride" and the need for "more of us to go back to sacrificing to affect change."
Minister and state Sen. A. Donald McEachin, who earned a master's of divinity from the Samuel DeWitt Proctor School of Theology at Virginia Union University in 2008, called poverty the transcendent issue of the day.
"When a person cannot be sure he or she can get sufficient food
or pay for shelter, he or she cannot possibly focus on doing a good job at work or school," he said. "Poverty affects everything, depriving a person of dignity and self-esteem.
"We need to ensure that every person can earn a living wage, take care of himself or herself, support his or her family, get an education and obtain a good paying job," he added. "We need to remove poverty as an obstacle to these basic goals."
Rev. McEachin, who serves Henrico
County in the General Assembly, said, "A little known aspect of African-American history is that African- American legislators served in both the government of the Commonwealth and in the federal government in the 19th century.
"But these gains were taken from us and our progress was halted. We need to be ever vigilant to ensure this never happens again. Moreover, this can teach us to stand up not only for ourselves but for other minorities and, standing together, ensure all of us continue to make the necessary and deserved progress."