African-American faith leaders mourn, vow to continue fight after election
11/19/2016, 10:48 a.m.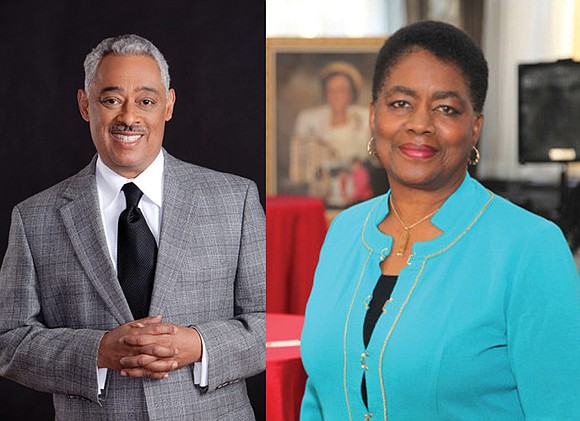 By Adelle M. Banks
Religion News Service
Back when so many thought Hillary Clinton would be the next president, two dozen African-American leaders wrote to the Democratic nominee asking her to explain her policies related to the poor and the police.
African Methodist Episcopal Bishop Frank M. Reid III said black clergy will make some of the same demands of President-elect Donald Trump.
"Mr. Trump, you've said that you want to bring jobs into the black community, strengthen the education system, etc.," Bishop Reid said, imagining a future conversation after the "mind-blowing" election. "Purely as a political arrangement, we're saying, 'Let's work together to do that.' "
Some African-American faith leaders, reeling from the election of Mr. Trump, say they intend to soldier on, reach out to those with whom they disagree and continue to fight for the social issues they care about, such as increasing the minimum wage and improving public schools.
After concerted get-out-the-vote efforts — from "text-a-thons" to phone banks — by black denominations, PICO National Network and other groups, some leaders say they're still trying to figure out why Mr. Trump won.
"It's like a mourning. It's like a funeral in some parts of America, in black America, among Muslim Americans and among immigrants I've talked to this morning," the Rev. Barbara Williams-Skinner, co-chair of the National African-American Clergy Network, said the day after Election Day.
She noted that the presidential election had an undertone of racial animosity and took place for the first time since the U.S. Supreme Court invalidated portions of the federal Voting Rights Act that provided voter protections.
"It makes a difference when your polling place moves to the suburbs and … when there's no Sunday transportation where pastors can take their people to the polls after a service," she said.
The Rev. James C. Perkins, president of the Progressive National Baptist Convention, voiced similar concerns.
"Despite the election conclusion, the PNBC will still pursue our social justice agenda to get the Voting Rights Act restored," he said in a statement. "It was clear during this election that voter suppression impacted African-Americans, seniors and others negatively."
Evangelical Ralph Reed, chairman of the conservative Faith and Freedom Coalition, noted that exit polls indicated that Mr. Trump received 8 percent of the black vote, 2 percentage points more than GOP presidential candidate Mitt Romney gained in 2012.
"Trump's not going to get a lot of credit, but when was the last time you saw a Republican nominee for president, or vice president, or any Republican politician of national stature since Jack Kemp who went into African-American churches in a general (election) and say, 'I want to be your champion'?" Rev. Reed asked during remarks at the National Press Club on Nov. 9.
Pastor Michael McBride, director of the "Live Free Campaign" of PICO National Network, said Mr. Trump's outreach to African-Americans was not the reason he won because the overwhelming majority of black voters favored Mrs. Clinton.
In fact, he said, support for Mrs. Clinton helped down-ballot measures his network advocated. They included minimum wage increases in several states, expanded pre-kindergarten in Cincinnati and Dayton, Ohio, and increased public bus service in Indianapolis.
Like Rev. Reid, he said African-American faith leaders will need to join other religious people of color to determine a strategic way forward after Mr. Trump's election.
"I'm shocked and still, at the same time, I think I am also resolved to make sure that we do all that we can to make him as great a president as he can be, and protect those whom we love from the terrible president he could be," said Rev. McBride.
He said some of his network's plans for a Clinton administration will remain the same with Mr. Trump, but added there may be a need to prepare for "this rise of white nationalism" or a potential "unleashed" law enforcement community.
"The black church has been fighting for liberation for all people since the black church was forged so our marching orders aren't any different," Rev. McBride added. "We just have to recalibrate."
Jerome Socolovsky, RNS editor-in-chief, contributed to this report.