Delegation of Richmond area black conservatives headed to inauguration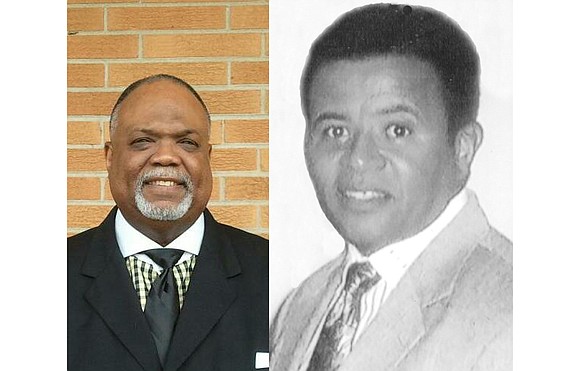 The Rev. Joe Ellison Jr. was an outspoken supporter of Republican candidate Donald Trump before the November presidential election. Now he's heading to Washington to take part in the inauguration of the next president.
However, Rev. Ellison and other area African-American conservatives have more on their minds than cheering the new American leader.

"This will be a working inauguration for me and others. This is an opportunity to network with people who will be making policy in the coming years," said Rev. Ellison, pastor of City Park Church in Henrico County and the former Virginia director for the Republican National Committee's African-American Engagement.

He said he and other African-Americans have taken "a lot of heat" for supporting the new president, but he said the foes are ignoring the good that can come from that support.
He believes that being on the right side of the election will enable the Richmond delegation to make connections with people who will play key roles in the new administration and who can steer additional resources to Richmond.
That's why going to the inauguration is so important, he said. It's also a chance to learn where the administration is headed.
"We supported Mr. Trump because of his promise to work with inner cities," Rev. Ellison said. "Now we need to find out what his plans are to carry out that promise.
"We need to know what is gong on, not as tokens, but as people who want to be engaged and who can help put this area on the radar screen of policymakers," Rev. Ellison said.
Joining Rev. Ellison at the inaugural festivities will be two ministers who have played roles in the Faith Leaders Advisory Transition Team for the president-elect. They are Bishop Leon Benjamin Jr., pastor of New Harvest Life Church in South Side, and Steve Parson Sr., founder and former pastor of the Richmond Christian Center.

On his Facebook page, Mr. Parson is urging people to prepare for a torrent of billions of dollars in new funding that the Trump administration could shift to urban areas to promote jobs and economic growth in blighted areas.
The delegation of black conservatives from Richmond also is to include Jackee Gonzales, who ran unsuccessfully for the GOP nomination for the 4th Congressional District seat last year, and conservative activist Wendell Sauls.
Rev. Ellison said he hopes to make contact with such influential figures as Vice President Mike Pence, Dr. Benjamin Carson, the Trump nominee to lead the U.S. Department of Housing and Urban Development, and their staffs.
Dr. Carson has talked about making HUD more nonprofit friendly, Rev. Ellison said. "This is a chance to learn what that means and how Richmond could benefit."
He said he wants to "find out more about the faith-based initiatives that Dr. Carson has talked about" as new approaches for HUD.