Playing the 'Trump' card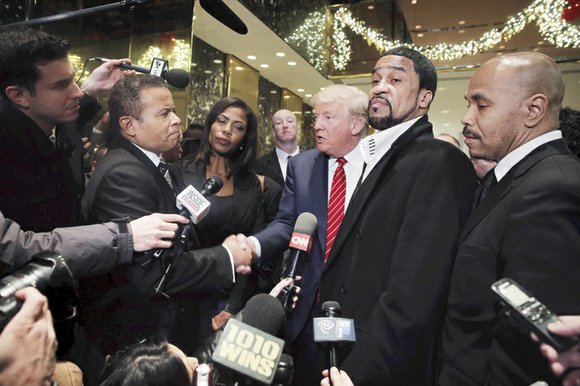 Stephen A. Parson Sr., the embattled senior pastor at the Richmond Christian Center who is on leave as his South Side church tries to emerge from Chapter 11 bankruptcy, was among a contingent of 100 African-American ministers who met Monday with Republican presidential front-runner Donald Trump at Trump Plaza in New York City.
Pastor Parson, a longtime Republican, is endorsing Mr. Trump. He also told the Free Press he is leading a group of African-American and Latino ministers who are supporting Mr. Trump's candidacy.
He said that his work with the Virginia Black and Latino Leaders Coalition is being done on a voluntary basis and that he is not being paid to lead the group.
The Free Press contacted the Trump campaign to confirm that, but received no reply by press time on Wednesday.
"As a billionaire businessman, (Mr. Trump) knows how to create wealth, and he can help bring much-needed jobs to African-Americans who are struggling for economic security in the inner city," Pastor Parson said of his backing of Mr. Trump during a phone interview Monday after the New York meeting concluded.
Pastor Parson appeared Tuesday morning in an interview with Roland Martin, host of TV One's "NewsOne Now," where he struggled to identify specific policies that Mr. Trump had provided at the meeting that would bring more jobs to African-Americans, address educational inequities or improve relations with police in the light of the continued killings of African-Americans by white police officers.
Pastor Parson and Richmond Christian Center, the church he founded in 1983, have undergone financial troubles tied to the church's bankruptcy that began in 2013.
Earlier this year, Pastor Parson was forced off the board of trustees and required to cede control of the church's checkbook as a court-appointed trustee sought to help the church survive. His pay as pastor was cut off, and the court-appointed trustee also sued him in trying to recover funds the trustee alleged that Pastor Parson misspent.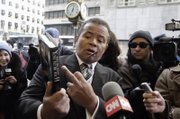 However, church members have indicated that Pastor Parson would be invited to take over the pulpit if the church can emerge from bankruptcy, which is still questionable.
During his interview with Mr. Martin, Pastor Parson said Mr. Trump has written books about "why we want you rich."
"He's going to encourage the black American, especially, to entrepreneurship," he told Mr. Martin.

Bishop Orrin Pullings of United Nations Church International in South Richmond, who identified himself as a Democrat, also attended the New York meeting, but told the Free Press Tuesday he is not backing Mr. Trump.
Bishop Pullings said he left the meeting unsatisfied with Mr. Trump's tepid responses as to why he has used inflammatory rhetoric against African-Americans, women, immigrants, handicapped people and others during his campaign. He also wanted an account from Mr. Trump as to why some of his campaign supporters roughed up a Black Lives Matter demonstrator while removing him from a recent rally in Birmingham, Ala.
Mr. Trump kicked off his campaign with a speech in which he said some Mexican immigrants are rapists and criminals, and recently drew criticism for retweeting an image of inaccurate statistics that vastly overrepresented the number of white people killed by black people, among other errors. He also said after the incident involving the "Black Lives Matter" demonstrator, "Maybe he should have been roughed up because it was absolutely disgusting what he was doing."