Brush-off in city pays dividends in Norfolk
Training program helps public housing residents get construction jobs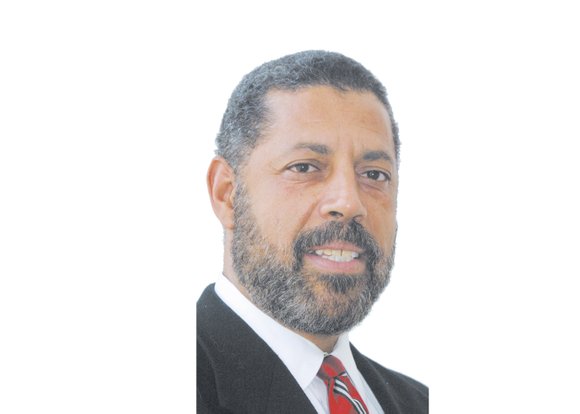 Rebuffed in Richmond, A. Hugo "Al" Bowers Sr. is training unemployed public housing residents in Norfolk for construction jobs.
Last week, the first 19 participants — seven women and 12 men — graduated from the school the veteran contractor set up under a contract with the Norfolk Redevelopment and Housing Authority.
"We put them through eight weeks of intensive training in the trades," said Mr. Bowers, CEO of a family construction and development firm, Bowers Family Enterprises LLC, and a subsidiary, Bowers Strategies, which is operating the school.
Under the tutelage of construction veterans, participants learned the basics of painting, carpentry, drywall installation and construction administration, he said. Each student had to pass daily tests to show they retained what they had learned.
And as part of their training, they helped construct a small building on the NRHA campus, he said, and also received instruction in handling themselves in the workplace.
Mr. Bowers now is facing the biggest test for his program. He must place at least 14 graduates in jobs under the contract. Already, two students have been hired.
He thinks it's feasible for all of the students to get jobs. He said builders who came to the site were impressed.
"We're not saying these students are skilled workers at this point," Mr. Bowers said. "But we have armed them with knowledge. They have come from knowing nothing to knowing how to use every tool, and they also have demonstrated a willingness to learn and follow instructions, which is what employers need."
Each of the graduates was presented with a full set of equipment they would need to go to work, including a tool belt, steel-toed boots and a hard hat.
NRHA is spending about $5,000 per student for the training program, and plans to have Mr. Bowers train a class of 20 in each of the next two years.
For NRHA, the program is one way to meet its obligations under Section III, a 40-year-old federal law that promotes employment of public housing residents in construction projects supported with federal dollars. The trained residents help NRHA provide a pool of trained workers for contractors to hire.
Mr. Bowers said he has tried to interest Richmond in this kind of program since 2003, when former City Manager Calvin Jamison was running the city. Neither Mr. Jamison nor the mayors that followed him, L. Douglas Wilder and Dwight C. Jones, supported the idea of developing a trade school for adults as a means to address poverty in the city, Mr. Bowers said.
Mr. Bowers said unemployment is still high in part because too many Americans lack the training they need to meet job requirements, particularly in construction.
"If we don't have trained Americans, someone else is going to get the jobs because the jobs need to be done."
He said that's particularly true of the construction industry, which often turns to non-Americans. Many of the Latinos who end up being hired have learned the trades in their home countries, he said.
Richmond and other school districts have missed the boat, he said, in ensuring that students who are not going to college leave schools with employable skills. The city needs a facility that can provide such training for the adults who have been left by the wayside, he said.
Mr. Bowers hopes the Norfolk program can become a model for change. The "beauty of this program is that construction doesn't change because of the location. It's 'sticks and bricks' no matter where you are."