Mildred Fountain Weekes, 93, former teacher
7/17/2015, 1:52 a.m.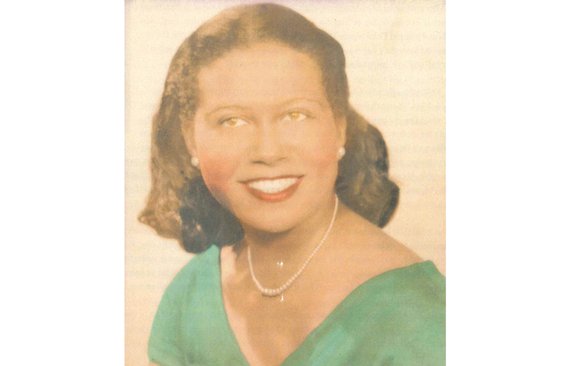 Richmond native Mildred Elizabeth Fountain Weekes was a renaissance woman.
She grew up in the Navy Hill neighborhood in Downtown, graduated from Armstrong High School in 1938 and later Virginia State College, and traveled the world with her husband, George Weekes, a Virginia State basketball star and her college sweetheart.
True to her adventurous nature, she skied at age 60, ate snake meat from a vendor in Panama and rode a camel in Egypt.
"She was regal, very outgoing," said her sister, Ellalee Flowers of Richmond. "She commanded attention in a room. When she walked in, she was very majestic. She just had a great spirit."
Mrs. Weekes is being remembered following her death June 29, 2015, in Washington after a brief illness.
She was 93.
She played basketball at Virginia State, where she pledged Delta Sigma Theta Sorority and graduated with honors in 1942 with a degree in art.
She taught art in Charlotte Courthouse, Va., and later Richmond Public Schools. She married Mr. Weekes in 1944, and assisted him in bookkeeping for his taxicab business in Atlantic City, N.J. It was the first African-American owned business on Atlantic Avenue, according to Mrs. Flowers. Mr. Weekes died in 1991.
The couple had five children, and Mrs. Weekes served as a Cub Scout den mother, Little League baseball mom and PTA worker, and was a constant fixture at her children's athletic events.
As an artist, she created works to interpret the people and things around her. She designed sets for theater productions and volunteered as an art teacher at Vacation Bible School.
Mrs. Weekes also served in the community and was active in the NAACP, Concerned Parents of AC and 101 Women Plus. She also worked on several political campaigns.
Survivors include her sisters, Mrs. Flowers, LaVerne Fountain, Arlette F. Hill, Eulalia F. Morris, all of Richmond, and Marie Fountain of Alexandria; her brother, Woodson "Woody" Fountain of Edina, Minn.; three sons, Judge Bruce Weekes of Atlantic City, N.J., Guy Weekes of Washington, and George C. Weeks of South Orange, N.J.; two daughters, Ursulla W. McLeod of Montgomery Village, Md., and Sala Damali of Washington; eight grandchildren; seven great-grandchildren; and a host of other family members.