Jean L. Fountain, longtime educator, civic leader, dies at 75
5/4/2018, 8:20 a.m.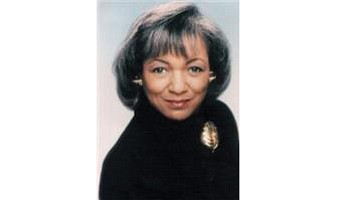 Jean Lankford Fountain wore different hats as an educator, but always under the banner of Richmond Public Schools.
Starting as a science teacher, Mrs. Fountain went on serve as a guidance counselor, a coordinator for human resources and an assistant principal, first at John F. Kennedy High, which has since merged into Armstrong High School, and later at Mosby Middle, now Martin Luther King Jr. Middle School.
Her multiple roles are being remembered following her death Monday, April 23, 2018. She was 75.
Family and friends celebrated her life Friday, April 27, at Providence Park Baptist Church, where she was an active, lifelong member, serving on various committees and a member of the Ladies Usher Board.
Her family said that "whatever her position, she worked diligently, always going the extra mile for the kids. She was a role model."
Mrs. Fountain, who retired in 2002, is credited with creating a mentorship program for African-American youths at Kennedy High. After moving to human resources, she set up an orientation program for new teachers and also created a program under which retired teachers mentored the newly hired.
Through the years, she also was tapped to coordinate special events, such as the annual convocation for graduates, college fairs and School Board ceremonies.
Born in Richmond, Mrs. Fountain grew up in Henrico County, where she graduated from Virginia Randolph School. She began her career in education in 1965 after graduating from Virginia Union University with a degree in biology and a minor in education.
She later earned a master's in guidance and counseling from the University of Richmond in 1971, the first African-American to do so, and continued to take courses toward a doctoral degree at Virginia State and Virginia Commonwealth universities.
During her career, she represented Richmond Public Schools in helping to determine recipients of the annual R.E.B. Awards and also was a member of the tournament committee when the CIAA held its annual basketball tournament in Richmond.
Mrs. Fountain also was active in various organizations. She was a past national vice president of Chums Inc., a past national president of and past president of the Richmond chapter of Club Dejour Inc., and active in the Richmond Alumnae Chapter of Delta Sigma Theta and the chapter's Delta House Foundation.
She also served as president of the board of the Virginia Randolph Foundation and as director of the Vacation Bible School at Quioccasin Baptist Church along with her work at Providence Park Baptist.
Survivors include her husband of 53 years, Aubrey W. Fountain II; her children, attorney Aubrey W. Fountain III and Dr. Tami Fountain-Ellis; surrogate son, James Davis; and Childfund International sponsored son, Losuru Espande of Kenya; sisters Marguerite L. Cowans and Dr. Paula L. Cavens; and four grandchildren.
Mrs. Fountain's burial in a Goochland County cemetery was disrupted when an elderly woman hit the gas instead of the brake on a road within the cemetery, striking a couple headed to the gravesite, according to the sheriff's office. First responders took the injured husband and wife to the hospital for treatment. Their condition is unknown. No charges were placed against the driver at the scene, the sheriff's office said.