Metropolitan Business League sells Jackson Ward headquarters
Jeremy M. Lazarus | 7/21/2015, 4:12 p.m. | Updated on 7/21/2015, 4:13 p.m.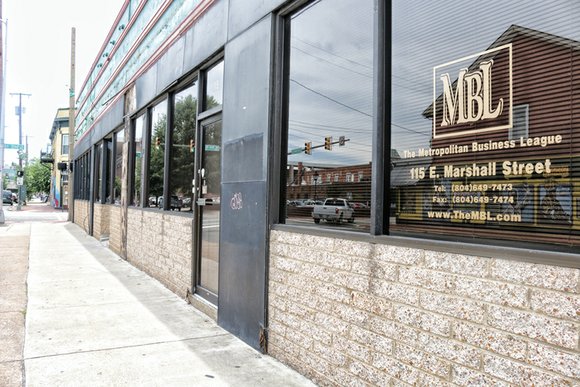 The Richmond area's largest African-American business group has waved goodbye to its former home in Jackson Ward.
The Metropolitan Business League last month sold its longtime headquarters at 2nd and Marshall streets to a subsidiary of Washington-based Douglas Development, which has been buying up chunks of Downtown for more than 10 years.

Oliver R. Singleton, MBL's president, confirmed the sale of the 11,000-square-foot building that fronts Marshall Street for a bargain-basement price.
City records show that MBL received $250,000, or less than half the $572,000 value the city assigned the property for tax purposes.
Mr. Singleton said the MBL had no other serious takers and needed to shed the responsibilities of maintenance, insurance and city taxes.
"It was the best we could do," he said, though he expressed disappointment that the sale would not add any money to the group's treasury. "We basically broke even," he said.

The MBL now is scrambling to find new office space. The trade group has been housed in the SunTrust Bank branch at 3022 W. Broad St. for more than three years, but the branch is scheduled to close by October.
For Douglas Development, the MBL purchase through its Jemals Standard Drug Store LLC arm adds to its holdings in the block bounded by Broad, 1st, 2nd and Marshall streets.
The company already owns much of the block, including the former Standard Drug Store building, in furthering long-range plans for a retail-apartment development. It also owns other nearby properties.
Douglas also owns the headquarters of the city Fire Department, which is housed at 2nd and Franklin streets in the former home of the Greater Richmond Chamber of Commerce.

Meanwhile, Douglas is spending $20 million to redevelop the old 23-story Central National Bank building at 3rd and Broad streets into 200 apartments — its biggest Downtown project to date.