50 years and counting
Metropolitan Business League continues growing services, membership a half century after founding
3/5/2018, 11:24 p.m.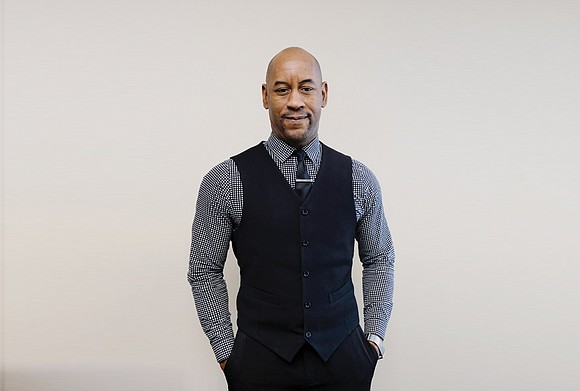 By Bonnie Newman Davis
Four days after Christmas, Floyd E. Miller II was in the Metropolitan Business League's offices at 707 W. Main St. preparing for "a new year and new opportunities for new sources of funding" for the league through grants, foundations and fundraising events.
Mr. Miller, who became executive director of the 50-year-old MBL last August, also wants to ensure that millennials join and stay active with the organization. He believes that the MBL's junior board, whose members range in age from 24 to 32, will help lure younger members.
Founded in 1968 by a handful of influential, middle-aged Richmond business owners, the MBL was created to increase opportunities and profits for African-American businesses.
Today the league, which has grown to more than 400 members, remains largely focused on supporting small, minority and women-owned businesses.
In announcing Mr. Miller's appointment, Sharon Dabney-Wooldridge, chief executive officer of the janitorial service KleaneKare Team Inc. and an MBL board member, said the league is "well positioned for Floyd to take us into the next decade of growth."
Mr. Miller is the former senior director of urban programs for the Special Olympics Virginia. At the MBL, he succeeds the late Oliver Singleton, who led the league from 2003 until his death nearly two years ago.
An obituary published in the Richmond Free Press at the time described Mr. Singleton as "a genial man with a charitable heart and warm smile (who) connected many small businesses with larger ones to foster business development and expansion."
Overseeing an average of about 150 MBL member businesses annually, Mr. Singleton also helped small businesses set up benefit packages for their employees and helped MBL members and non-members create business plans.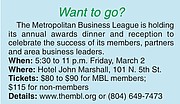 He also organized the Women Who Mean Business Summit, one of the largest conferences for professional and executive women in the region.
Mr. Miller acknowledges that following Mr. Singleton is no small feat, yet he says he is primed for the task. Mr. Miller, who grew up in New Kent County, said he, with the board's assistance, intends to build on Mr. Singleton's work, especially in developing corporate relationships.
With a current $375,000 operating budget and goals to boost membership by 30 percent and bring in $100,000 within his first few months, the MBL is "halfway there," Mr. Miller said.
He attributes the organization's growth to an "unbelievable" board that he says "is active and engaged in the process of being successful." Programs such as Women Who Mean Business will continue and corporate partnerships with Dominion Energy, Bon Secours and Capital One remain solid, he said.
•
Carla P. Childs is the daughter of the late Garfield F. Childs Sr., one of the MBL's founders. She was born in 1968, the same year that the MBL was created.
Ms. Childs recalled how her father's life was consumed by the organization and other projects he believed would increase opportunities and profits for African-American business owners. Their gains, he maintained, could then be reinvested into black communities, she said.