Billy Dee Williams to appear at Comic Con Richmond
7/24/2015, 9:11 a.m.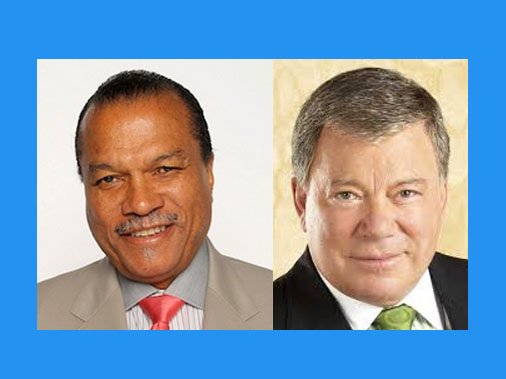 Legendary Hollywood heartthrob Billy Dee Williams will join "Star Trek" icon William Shatner, aka Capt. James T. Kirk, and other celebrities at Wizard World Comic Con Richmond.
The multigenre entertainment and comic convention is scheduled for Friday, July 31, through Sunday, Aug. 2, at the Greater Richmond Convention Center.
Hours are 3 to 8 p.m. July 31, 10 a.m. to 7 p.m. Aug. 1 and 11 a.m. to 5 p.m. Aug. 2.
In addition to Mr. Shatner and Mr. Williams, who played the role of Lando Calrissian in the "Star Wars" movies "The Empire Strikes Back" and "Return of the Jedi," other highlighted participants in interactive sessions include Sean Astin and Billy Boyd of the "Lord of the Rings" trilogy; Michael Cudlitz of the hit cable TV series "The Walking Dead;" and the World Wrestling Entertainment diva known as Paige.
Other events scheduled at the convention include costume contests for adults, free gaming and evening parties.
Single-day tickets, plus fees, are $42.45 for Friday, $53.18 for Saturday and $47.81 for Sunday.
Tickets for all three days start as low as $85.39, which includes fees.
For more information: www.wizardworld.com/home-richmond.html.