Dodging a bullet
7/31/2015, 4:59 a.m. | Updated on 7/31/2015, 5:01 a.m.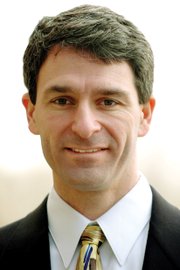 If you need evidence that voting is important, consider this: 
Ken Cuccinelli, Virginia's former attorney general and the Republican loser of the 2013 gubernatorial election in the Commonwealth, appeared on CNN's Sunday show, "State of the Union," and explained during a panel discussion the resentment felt by many white Americans to the rallying cry "Black Lives Matter."
He stated that the message is heard as African-Americans saying, " 'Yes, we have a political motivation and we're separating out this one category of Americans and saying they matter more than everybody else.' "
His reasoning that activists should adopt instead the phrase "Black Lives Matter, Too" or "All Lives Matter" was handily and appropriately squelched by Morehouse College alumnus and panelist Bakari T. Sellers, a former South Carolina state representative.
"We're saying, 'Stop killing us.' We're saying, 'My life matters,' " Mr. Sellers told Mr. Cuccinelli.
"African-Americans don't get the benefit of their humanity, and that's a problem," he said just moments before. He also noted that of the four panelists, he was "the only person at the table whose next interaction (with police) may cause them to be a hashtag. That's something we feel, and that's a very deep pain."
Has Mr. Cuccinelli been asleep for the past year? Does he know what happened in Ferguson, Mo., New York City, Cleveland, Baltimore and North Charleston, S.C.?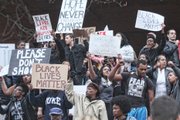 Do the names Michael Brown, Eric Garner, Tamir Rice, Freddie Gray and Walter Scott, sound familiar, to name just a few?
What about Sandra Bland in Texas and Samuel DuBose in Cincinnati?
As one Twitter user and "Black Lives Matter" supporter said, altering the slogan to pacify white people, as Mr. Cuccinelli suggests, or using " 'White Lives Matter' makes you sound like you've walked into somebody's funeral to declare, 'I, too, have suffered.'"
"Black Lives Matter" is not a pity party. Nor is it a movement that can be hijacked by the narcissistic hubris of white people. It is a call for justice and reform of a system that continually has trampled on the rights of and voided the lives of African-Americans in this nation.
We would expect Mr. Cuccinelli to understand that, particularly given his former elected position as Virginia's top law enforcement officer.
In that role — or even now — did Mr. Cuccinelli ever stumble upon the plethora of statistics showing that black Americans face a disproportionate risk of death at the hands of police when they are arrested?
The Washington Post reported recently that 385 people have been killed by police in the first six months of 2015. Of those, nearly 30 percent were black. Considering that black people make up roughly 12 percent of the nation's population, that's a real problem.
Black Americans also are more likely to be stopped by police, more likely to be arrested, more likely to be convicted and more likely to be given longer sentences than white people engaged in the same activities, several studies have shown.
Mr. Cuccinelli apparently is tone deaf. And he's also president of the Senate Conservatives Fund, a political action committee dedicated to electing "true conservatives" to the U.S. Senate.
In his November 2013 run for governor, Mr. Cuccinelli lost by a mere 56,000 votes to Democrat Terry McAuliffe. A recent poll by North Carolina-based Public Policy Polling indicates he may have support to make a second run for governor in 2017. A majority of Virginia Republicans polled — 37 percent — picked him as their preferred nominee, with former House Majority Leader and staunch President Obama opponent Eric I. Cantor polling second at 16 percent.
Mr. Cuccinelli had the most favorable rating among GOP potentials, with his greatest support coming from Republican respondents who described themselves as "very conservative," according to the poll.
We say, "Whew," when we think about how his election in 2013 would impact Virginians today.
We dodged a bullet — but maybe only temporarily. 2017 is around the corner when Virginia's future may be advanced or derailed.
Black Lives Matter, and so do Black Votes.
That's why it's important not only to register, but to actually vote.