Samuels' departure signals City Council change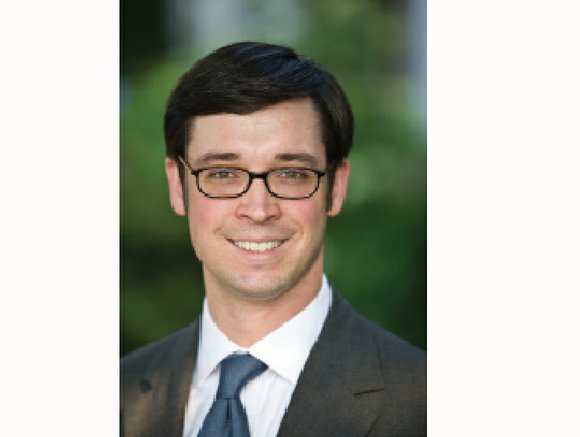 Charles R. Samuels has served notice he will not seek re-election to City Council in November 2016.

His public announcement last week that he will not seek another four-year term representing the 2nd District appears to be a harbinger of change in the city's governing body.
Three other members also may not be on the ballot in November 2016, when elections for council members, as well as a new mayor, will be held.
Jonathan T. Baliles, 1st District, and council Vice President Chris A. Hilbert, 3rd District, have expressed interest in running to succeed Mayor Dwight C. Jones, who is finishing a second term and cannot run again.
That means their North Side council seats would be up for grabs if they go after the city's top office.
Separately, Kathy C. Graziano, 4th District, has hinted to people in her district that she is likely in her final term and will step down in 2016 rather than run for re-election.
Most of the other members of the council are expected to seek a new term. That includes Parker C. Agelasto, 5th District; Ellen F. Robertson, 6th District; Cynthia I. Newbille, 7th District; Reva M. Trammell, 8th District; and council President Michelle R. Mosby, 9th District.
However, there has been talk that Ms. Mosby also might be interested in a run for mayor. Should that happen, her seat would open as well.
Mr. Samuels was 32 when he was first elected to the council in 2008. He served as the council president in 2013 and 2014 before Ms. Mosby secured majority support to replace him.
In his announcement, he stated that eight years is long enough. He said that when he first ran, "I wanted to show that an 'ordinary citizen' could make a difference. Together I believe we have."
He stated that when he steps down in December 2016, he believes his record will show that he helped expand neighborhood policing, pushed to improve parks, including Monroe, Abner Clay and others, provided more funding for schools and supported tax cuts.
He also played a key role in essentially killing the mayor's plan to move Richmond's minor league baseball stadium to Shockoe Bottom and to push redevelopment of the stadium's current site on the Boulevard.
Mr. Samuels stated that he was serving notice because he wanted to give people in his district plenty of time to consider a replacement.
Two people mentioned as possible candidates include developer Charlie Diradour, who lost to Mr. Samuels in 2012, and current 2nd District School Board member Kimberly Gray.