Dolezal case stirs up public dialogue on race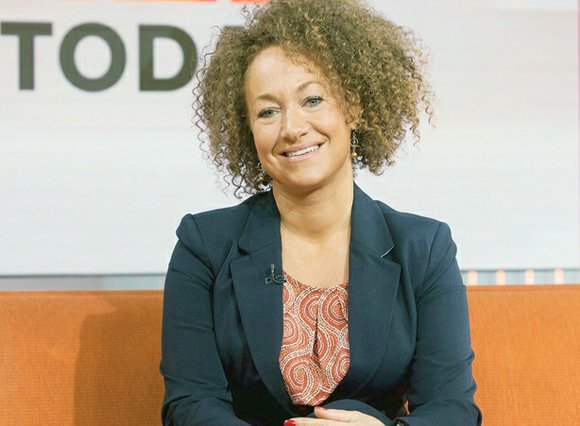 "Color made no difference. It was about her integrity and character," Mr. Gravely said of the comments he received, adding that even if she said she was white, the Spokane NAACP likely would have elected her as branch president because of her civil rights work.
"I identify as black," Ms. Dolezal said Tuesday during an appearance on the "Today Show."
As a child, she said she "drew self-portraits with the brown crayon instead of the peach crayon."
She said her identification has deepened as the mother of two black sons. Her children have shown her "what it means to experience and live black," she said.
She also grew up with four black children her parents adopted — three American and one Haitian.
Her decision to identify as a black person appears to have flowered after she earned a master's degree in fine arts at Howard University in 2002. Before graduating, she sued the university for failing to put her on equal footing with her black peers in terms of gaining a scholarship and teaching assistant post because she was white. The suit was dismissed in 2004.
Jelani Cobb, a commentator for New Yorker magazine, noted that Ms. Dolezal's experience at Howard showed her how easy it is to don a black identity.
Also a Howard graduate, Mr. Cobb noted that, at the school, one learns quickly that "the constellation of black identities and appearances is so staggeringly vast as to ridicule the idea that blackness could be, or ever has been any one thing."
Writing on the Dolezal case, he recalled learning at Howard that people who are black come in all shades, including mostly white, "a direct product of the bloodlines that attest to institutionalized rape during and after slavery." That means "nearly all who identify as African-Americans have some white ancestry," he wrote.
Mr. Cobb is not alone in feeling that Ms. Dolezal went too far.
"She may be connected to black communities and feel an affinity with the styles and cultural innovations of black people," Alicia Walters, founder and director of Echoing Ida, an Oakland, Calif., leadership program for black women. "But the black identity cannot be put on like a pair of shoes."
Ms. Dolezal "showed the world that a person can be black without the burden of having lived through it, rendering invisible the experiences that forge a black woman's identity," Ms. Walters said.
Ms. Dolezal has her defenders.
"There's an alternative response to the Rachel Dolezal story, one where we applaud a fellow human being for abandoning unearned racial privilege," tweeted Thuli Madonsela, who serves as public protector, or ombudsman, for people in South Africa.
Closer to home, James Wilburn, a former Spokane NAACP president, said, "White, black, it didn't matter. She had a lot of passion for human rights, and that's what mattered."